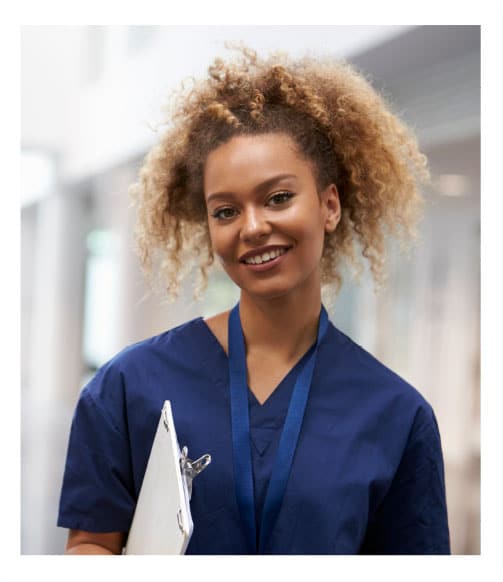 What You Need
To Know
You're an exceptional clinician (you better believe it!) – and Ardor is here to find you a position where you can provide exceptional care.
How? We're passionate about seeing you through the process from beginning to end. Need job search advice? Interview tips? Paycheck questions? A local pizza in your new city? We've got your back!
Are You Ardor Strong?
Strong enough to take a chance? To make a move?
To make a difference? With Ardor, you are.
A strong influence
on the industry
A strong desire
to have fun
Meet Your
Ardor Advocate
Absolutely nothing we do is outsourced. Nothing. So every time you call, email, text, or live chat, an Ardor Advocate is there to say hello and answer your every question.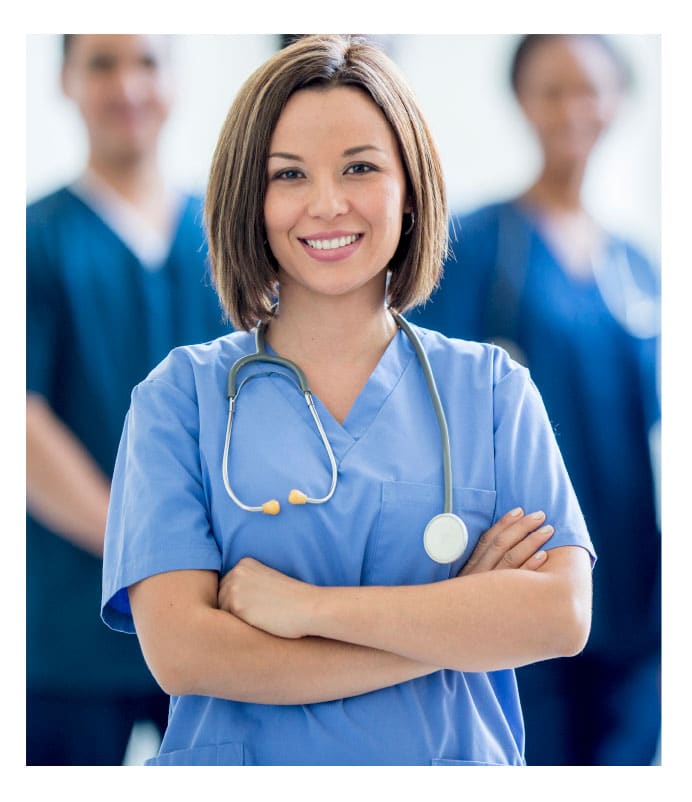 Our Reviews
Katie is friendly, professional, and very easy to work with. She responds to my questions in a timely manner, almost immediately. She has followed up with me every step of the way from initial contact to checking in to find out how I'm doing on the job. Katie is very supportive and sincerely cares about her recruits. This is my first time working with a recruiter, and it's been a wonderful experience!
She has been honest and up front about everything so far. I feel I can trust her to get me the best possible travel job and still be where I want to go. It's my first time and Erika has explained how this works. Still in the process, but I am confident it will go smoothly thanks to Erika. I appreciate you Erika!!!!!!
Derek Saunier reached out to me a travel opportunity but it was not feasible. The offer was reconsidered and the requested amount was surpassed. He worked hard on getting me the amount and placement within a very timely fashion. He has been a great bank of knowledge and support once I started my assignment. I would gladly refer him to my former colleagues if the need arises. 👍🏽👍🏽
Jessica has opted to do a job that reflects her heart and desire to help others and her upstanding goals and values have been transparent from our first conversation. I am an RN who has never taken a travel position and Jessica has shown patience with my many questions and always answers me promptly and clearly. I now view her as much a friend as a colleague/recruiter. I cannot express my gratitude and great satisfaction with her attention to my needs and desires in the field. I pray many blessings for her as well as Ardor and NurseFly.
Taylor was delightful from start to finish. Her communication was timely and she was available at anytime I had a question while she also kept me apprised of the whole process. Despite the fact that I took a contract with another agency I would work with her again without hesitation or reservation and will be recommending both her and her agency to others.
Chantal is so bright and friendly, and she really helped me through the entire hiring process, even when it was confusing or hard to organize everything. She was so reassuring and positive, and she really made me feel valuable to her! I would absolutely recommend working with her!
Kaylee is very sweet and professional. It is my first time as a travel RN and she made it easy throughout the entire process. She is transparent and proactive. I was pleasantly surprised that she takes the time to call me to ensure I understood everything and if I had any questions or concerns she can address.
Amanda has been my Ardor recruiter for over 2 years. She is trustworthy, knowledgeable, and kind. She is a great advocate for her therapists. She responds quickly and communicates thoroughly. It's apparent how much she loves her job and she works hard!
Stephanie has been awesome! She submitted me for a position that unfortunately fell through but she kept me informed the entire process. She has also followed up with me several times since then. I would most definitely recommend her! She has really went above and beyond to help me find placement. You rock Stephanie!