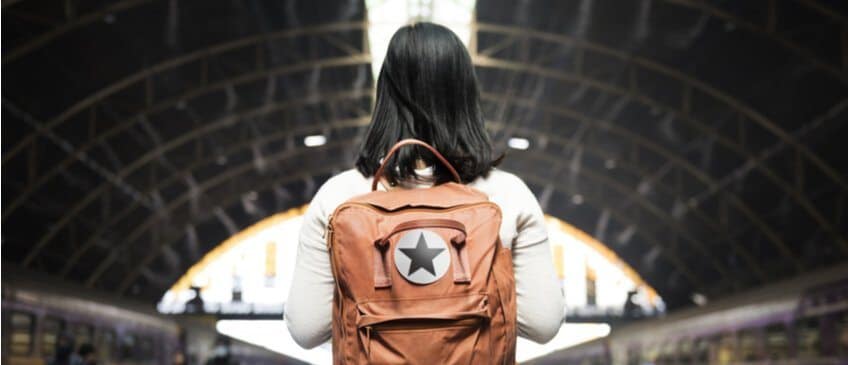 3 Benefits of Traveling Alone
As a travel nurse, you have the freedom to travel the country. You can practice nursing in a new location every few months. While some travel nurses take their children along, a vast majority of travel nurses travel alone. Many people may not like the idea of traveling the country solo, but it can be a positive experience.
Learn to be Self-Reliant
There is no greater test than traveling alone. Many people have traveled with parents and in groups as a child but never had to travel alone. When you travel alone, you quickly learn to be self-reliant and accountable for all of your actions or lack thereof. Whether you are traveling by train, bus, or plane, you will be required to ensure that you are on time for departure and have packed all of the necessary items.
Over time you will become a packing expert and be able to decipher how much you should pack depending on the length of your stay and other factors. You will grow to realize whether you are a person who prefers to purchase items at your destination or pack them all with you. Through repeated trials, you can become more independent than you ever imagined.
Blaze Your Own Trails
One of the major drawbacks about traveling in groups is that you all have to agree on everything like when to head out, where to eat, and what sights to see.. Traveling alone grants you the freedom to blaze your own trails. You can ross off all the sights you'd like to see on your new travel nursing assignment without anyone to hold you back. One of the best parts about being on your own schedule is getting to stop wherever and whenever you like for food and rest breaks.
Get Out of Your Comfort Zone
Many people travel with the hopes of getting out of their comfort zones and having new experiences. It can be difficult to do so when you only stick to the group you traveled with. By commuting alone, you open yourself up to meeting new people and trying new things. This can help anyone build confidence in oneself.
If you're lucky, you may get to know a native of the area who can introduce you to even more things you'd like that were not included in your travel brochure. After your travel assignment, you may wish to re-visit the city to continue exploring the nooks and crannies you missed on your first go-around. Keep in touch with the locals to experience a fun time whenever you decide to return.
Reap the benefits of traveling alone when you choose to be a travel nurse. Ardor Health Solutions is a healthcare staffing company that specializes in finding placement for travel nurses. We rid the application process of its many hurdles by putting you in direct contact with hiring managers across the nation. Visit our job listing page contact us at 855-GO-Ardor to start your career as a travel nurse today!