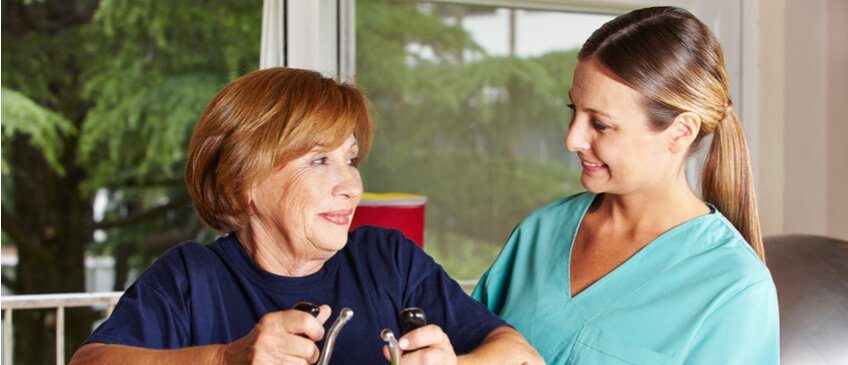 3 Ways You Can Motivate Your OT Clients
"OT" or "occupational therapy" is a highly rewarding healthcare field. In this field, you have the unique opportunity to help everyone from children with disabilities to aging individuals improve their current mental and/or physical condition. Your clients will see you as the guiding force on the path to recovery; it is your job to keep them positive and optimistic. An unmotivated client can be hard to work with as they are unlikely to commit to the outlined plan, further extending the therapy process. Keep your OT clients motivated by implementing these three helpful tips.
Establish a Client-Focused Plan
Your client wants to feel that he or she is a part of the process. The last thing you'd want to do is introduce a suggested plan of therapy without getting to know the individual first. Ailments may be similar but every client is unique. Use client-focused assessments such as the COPM that don't only provide information about the client's ability to perform tasks, but also what they would like to work on. Your client will be more likely to follow a plan that he or she played a role in developing.
Set Clear Goals With a Purpose
One of the most frustrating feelings a client can express is that they do not see how what they are doing is helping them. You may understand how each small tasks leads to an ultimate goal, but it may be difficult for them to grasp the concept. Instead of simply telling your client to walk 200 meters, say "Walk 200 meters so that it'll be easier to for you move around the grocery store." By giving the activity a clear purpose, your client will be more motivated to complete the activity to achieve that goal.
Be Their Biggest Fan
Yes, you are there to identify issues that need to be fixed, but you are there in a supportive role as well. Don't simply move on to the next task when your client accomplishes one, celebrate the accomplishment with them. Every small step forward is a step in the right direction and you should make it known to your client that you value their determination. Your client will be grateful that you recognize his or her achievements and can become motivated to overcome the next hurdle.
A motivated client is a productive one. Motivate clients nationwide when you take on travel therapy. Ardor Health Solutions can help you find the travel therapy position that best fits your skills and experience. Give us a call at 855-GO-ARDOR or visit our job listings page to discover healthcare opportunities across the U.S.