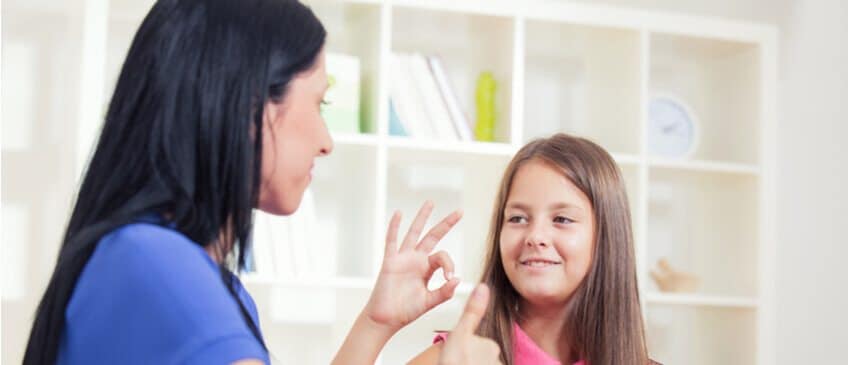 3 Ways to Practice Your American Sign Language (ASL)
As a healthcare professional, you should never stop seeking ways to expand your capabilities. Through the acquisition of certifications and licenses, nurses can increase their value as employees. Some nurses choose to go back to school to earn a higher degree, while others travel abroad to learn a new language. Among the many languages you can learn is American Sign Language (ASL).
The deaf or hard-of-hearing (HoH) use this language to communicate, but learning ASL can make you uniquely qualified to become a certified translator. Through this role, you can become an invaluable asset to your workplace. While there aren't any countries you can travel to perfect your ASL, there are a few programs you can utilize.
YouTube
For those who are visual learners, YouTube is the perfect learning tool. Some channels can teach you every letter of the alphabet, while others that teach you words and phrases. A few ASL channels include:
Dr. Bill Vicars:

He is HoH himself and an ASL expert. Dr. Vicars has numerous degrees in deaf-centric studies and boasts a YouTube channel with numerous ASL lessons.

Rob Neilson:

This channel has videos that teach everything from the alphabet to the Star-Spangled Banner. Beginners will find this channel especially helpful.
Online Resources
Along with web videos, there are free and paid online portals at your disposal. Some of the most widely used are:
Start ASL:

This program comes fully equipped with workbooks and a video dictionary to assist both experienced and beginner ASL learners. The website even goes in depth about the history of ASL and highlights ASL careers.

ASL Pro:

ASL Pro

is a completely free online service that is a useful tool for quizzes, numerous fingerspelling activities, and instructional videos.

Curious:

The website lays claim to numerous videos on simple greetings and introductions. Users must sign up for the paid bundle if they yearn for more in depth lessons.
Cell Phone Apps
Cell phone apps have revolutionized the ways in which we can learn languages. Sign Language is no exception. Although smartphone apps tend not to be as thorough as websites, they provide efficient methods of practicing ASL on-the-go. Two noteworthy apps are:
ASL Coach:

This free app is a simple and easy tool that teaches you the ASL alphabet.

ASL: Fingerspelling:

This is a paid app that focuses on improving fingerspelling speed and accuracy.
Are you ready to take your passion for healthcare across the country? Ardor Health Solutions can help you. We are a healthcare staffing company that provides skilled nurses with travel therapy and permanent placement opportunities nationwide. We have the resources to put you in direct contact with hiring managers across the country. Visit our job listings page for a full outline of healthcare opportunities or call us at 855-GO-ARDOR today!