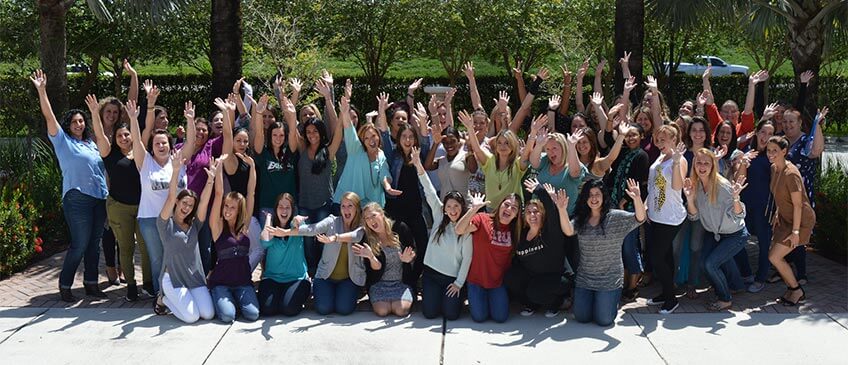 Ardor Health Named As Best Workplace For Women
Ardor Health Solutions has been named one of the best places for women to work in the country for the second year in a row! Out of the hundreds of companies evaluated, Ardor ranked #61, climbing 18 spots from last year's ranking! The ratings are based on employee's assessments of communications with management, options for development and training, and support for work/life balance, among other factors. The ranking also takes into account how well-represented women are within the workforce overall and in management and executive positions.
"Here at Ardor Health Solutions, we take pride in helping women to achieve both a professional and fulfilling career," said Patty Lamia, President and Co-Founder of Ardor Health Solutions, "Ardor Health's success can always be traced back to the time, contribution, and dedication that our employees bring everyday!"
So How Did Ardor Health Rank?
At Ardor Health, 81% of employees are women, who also make up 55% of executive positions. Most employees say they love the atmosphere of the office, thanks to thoughtful programs like Ardor All-Stars that recognizes
and rewards exemplary employees each month. Employees also enjoy flexible scheduling opportunities and free snacks and breakfasts in the office. In addition, Ardor Health rewards their employees with trips to places like Epcot and on cruises when they meet quarterly goals.
How Are Companies Chosen?
The 100 Best Workplaces for Women rankings are based upon feedback from more than 137,762 women at Great Place to Work–Certified companies. Women completed our anonymous Trust Index© survey, answering questions about how frequently they experience the behaviors that create a great workplace, including, for example, their assessment of how fairly they're treated regardless of gender, the quality and authenticity of communications with managers, and equitable pay and promotion practices. Women's anonymous responses resulted in a total score for each company, which was compared to the benchmark for organizations of that size, and ranked accordingly.
Results from the survey are highly reliable, having a 95% confidence level and a margin of error of 6% or less. Winning a spot on this list indicates the company has distinguished itself from peers by being a great place to work for women, and has a workplace where women have high representation in the total employee population and in management positions. The 100 companies with the highest employee ratings and female representation were selected for the list.
You can read the entire review at Great Places To Work.
The Ardor Health Solutions Family is always looking to growing!