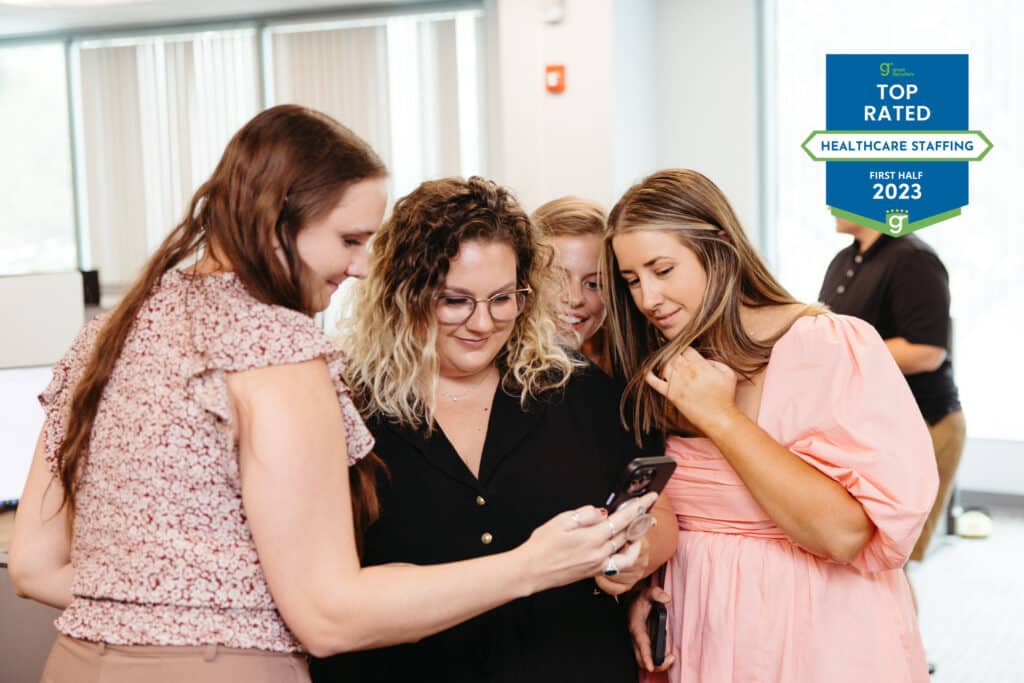 Ardor Health Solutions Achieves Top Rated Staffing Firm Status for the First Half of 2023!
Hey there, everyone! We're absolutely thrilled to share the exciting news with you – Ardor Health Solutions has been named a Top Rated Staffing Firm for the first half of 2023! Cheers and applause 🎉
This fantastic recognition from Great Recruiters is all about celebrating Ardor Health Solutions' incredible achievements in candidate & client experience, organizational efficiency, and brand reputation. We've been working hard, and it feels fantastic to see our efforts paying off!
Joining an elite group of over 90 prestigious firms, Ardor Health Solutions has shown its dedication to capturing real-time feedback, measuring our recruiters' performance & candidate experiences, and showcasing social proof to boost our brand reputation. Go team!
And guess what? We received nearly 75+ reviews, with an average rating of 4.9 or more which is absolutely stellar! We couldn't have done it without our amazing clients and candidates. Thank you all from the bottom of our hearts. ❤️
"This honor speaks volumes about Ardor Health Solutions and the sheer determination our team has displayed in 2023," said Stephanie Saltzgaver, Ardor Health's President. "In a world where top talent faces challenges and uncertainties, winning this award proves that we at Ardor Health Solutions are the trusted advisors our talent needs to propel their careers forward!"
The Great Recruiters awards acknowledges Ardor Health Solutions' as a top-notch leadership in the staffing industry. "Winning a Top Rated award is the ultimate validation for a consistent, quality experience," said Adam Conrad, Great Recruiters Founder & CXO. "It takes daily consistent effort across the organization to build a reputation strong enough to meet our standards of excellence. When you choose to work with a Top Rated staffing firm, you're choosing the best of the best!"
Great Recruiters is like the magic wand of experience management and brand promotion. With their help, we've automated online review capture down to the desk level, giving our users (that's you!) an unparalleled candidate & client experience, increased referrals, improved organizational efficiency & QA – all while growing our brand reputation! Talk about a win-win!