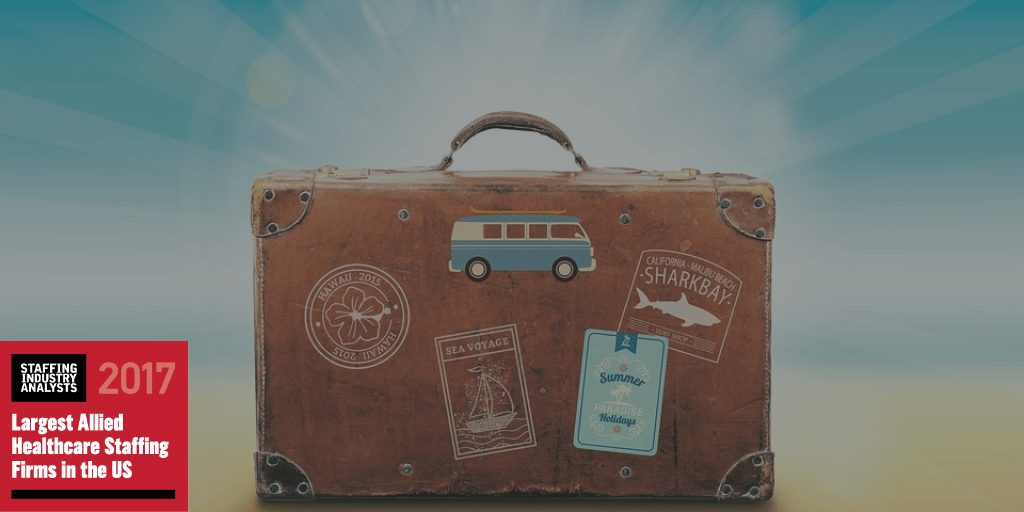 Ardor Health Solutions Named As Top 20 Largest Allied Healthcare Staffing Firm In US
Ardor Health Solutions is pleased to announce that we have been named as the 20th largest US Allied Healthcare Staffing Firm in the United States! After extensive consideration, the research firm, Staffing Industry Analysts informed Ardor Health of the achievement this week.
"We couldn't be more proud of being recognized as one of the nation's largest Allied Health Staffing Firms." said CEO and Co-Founder Mike Lamia. "This achievement is further proof of our commitment to both our travelers and our clients."
As part of this elite group of staffing firms, Ardor Health is aware that these lists are shared and valued by the global buyer community when looking for new staffing companies to work with. Our standing on the list is a huge asset to both our candidates, clients, and internal staff that we strive to please every day.
About Ardor Health Solutions
Ardor Health is a rapidly-growing Healthcare Staffing company that began in 2001.  We specialize in the temporary and permanent placement of Physical, Speech and Occupational Therapists as well as PTA's, COTA's, CFY's, SLPA's, School Psychologists, and RN's across all fifty states. Ardor Health has the best sales force in the industry, which in turn makes the company incredibly strong. Ardor provides quality positions and care for its travelers/candidates, as well as the facilities they staff them in. Ardor Health has a fun, energetic, family-oriented, business-casual environment with a fast-paced mind set. Its staff is ever-changing, organized, highly qualified and dedicated to customer service.
About Staffing Industry Analysts
Founded in 1989, Staffing Industry Analysts is the global advisor on staffing and workforce solutions. Our proprietary research covers all categories of employed and non-employed work including temporary staffing, independent contracting and other types of contingent labor. SIA's independent and objective analysis provides insights into the services and suppliers operating in the workforce solutions ecosystem including staffing firms, managed service providers, recruitment process outsourcers, payrolling/ compliance firms and talent acquisition technology specialists such as vendor management systems, online staffing platforms, crowdsourcing and online work services. We also provide training and accreditation with our unique Certified Contingent Workforce Professional (CCWP) program.
Known for our award-winning content, data, support tools, publications, executive conferences and events, we help both suppliers and buyers of workforce solutions make better-informed decisions that improve business results and minimize risk. As a division of the international business media company, Crain Communications Inc., SIA is headquartered in Mountain View, California, with offices in London, England. For more information: www.staffingindustry.com