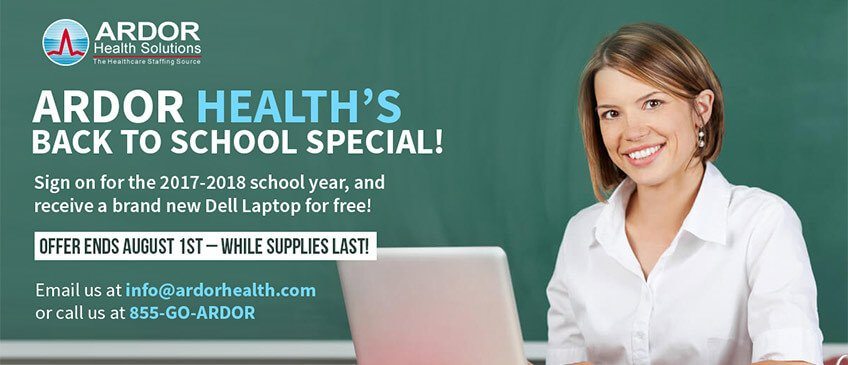 Ardor Health's Back To School Special
Summer is right around the corner, but it's never too early to start thinking about your next School Assignment! Whether you're a Speech Language Pathologist, Occupational Therapist, Registered Nurse, Physical Therapist, School Psychologist, Social Worker, Special Education Teacher, or Tele-therapist, we're sure we can find the position you've been looking for.
We know, we know — you probably want to enjoy your well deserved time off before you start thinking about your next assignment, but hear us out! Ardor Health has a back to school special designed especially for you!
How To Get Signed Up
Sign on for a full school assignment in the 2017-2018 school year, and receive a brand new Dell Laptop for free!
Offer ends August 1st– while supplies last!
It's that simple! Who wouldn't want an extra incentive to work in schools and help to better a child's future? So let's get started! Sign up below or email us at info@ArdorHealth.com or call us at 855-GO-ARDOR!
[contact-form-7 id="2433″ title="Blog Form"]