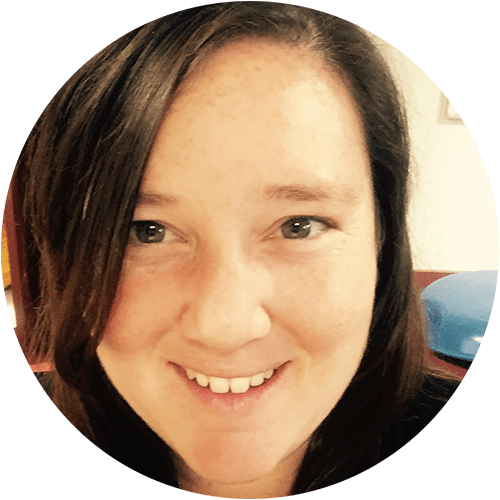 Ardor Health's February Traveler of the Month!
We love taking the time to recognize Ardor Health's inspirational and dedicated travelers, which is why we are proud to announce Ardor Health's February Traveler of the Month, Michelle!
Her recruiter Amanda says, "she has worked for Ardor going on 4 years and is now in schools! She has 2 therapy dogs that she occasionally brings to school with her and has a TRUE passion for making a difference!"
Michelle is now in Yuma, AZ, and she is the happiest she has ever been! She is not afraid to take on a daunting task or caseload!
She is ALSO a part of our New Grad Mentorship Program as a Mentor!!!
She is committed to OT, always bettering herself and looking at ways to be ahead of the game!
1. What's your favorite part about being a travel OT?
My favorite part about being a travel OT is somewhat hard to pinpoint because there are lots of fun things about it. I love exploring new cultures and meeting new people. Work wise you are always challenged and you pick up so many new learning experiences along the way as every site you work at has a different way of doing something. Adaptability is huge in travel OT and there is a pick up and go mentality that really works for me.
2. Is there a location that you haven't visited yet that you hope to see one day?
Travel wise I always said that I wanted to visit all the states in the US. I still eventually want to do that and traveling therapy has really helped from cross-country drives to exploring the states around where I am working. There are definitely places I want to see but I am pretty flexible in where I am working as long as I can bring my two dogs along I am good to go :).
3. What do you like to do in your free time?
In my free time I love to explore new areas and my hobbies are really shaped by which state I am living in. When I am near the ocean or a body of water I am usually out there with my dogs after work walking along the shore. When I am landlocked there is usually a trail to walk or new friends to explore the town with. I am also a huge reader and have bought a travel hammock, so on weekends I will happily lay on my hammock reading.
4. You just came home from a long day of work, what meal would really hit the spot?
When I come home from a long day anything I don't have to cook would hit the spot! I have traveled to some places that don't have delivery and now that I have it back I remember how nice it is not to cook sometimes! I have been doing a lot of Thai food lately.
5. What's your dream car and why?
I don't have a dream car, as long as it doesn't break down and the air conditioning/heater works I am happy. My air conditioner in my car broke down on my move to Arizona in July- not a good moment for us 🙂 ….  Now my dream vacation is pretty much anywhere with warm weather and a beach.