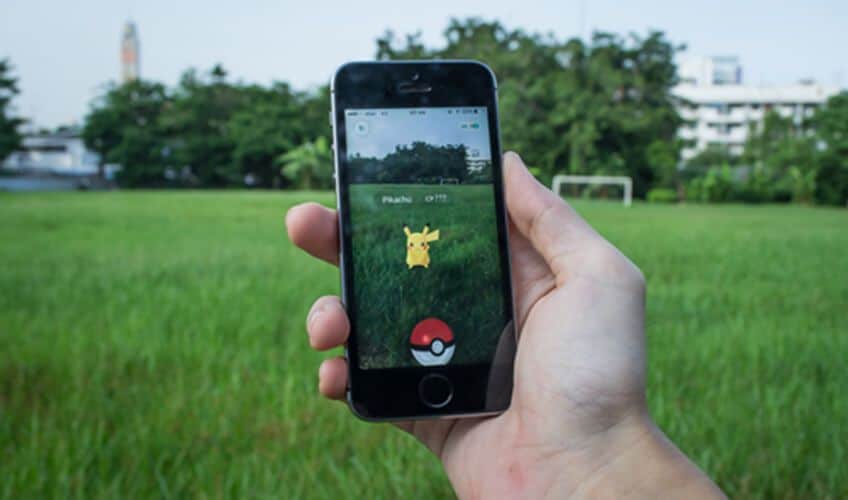 Can Pokémon Go Be The Next Great Health App?
If you've been to a park within the past week or decided to go for a jog in the city, you may have noticed a large amount of people looking down at their phones. We know, that's nothing new, but it's what they're doing on their phones that could change the mobile health industry as we know it.
You've probably heard of Pokémon before. It's a massively successful franchise with trading cards, cartoons and video games where you catch creatures named Pokémon. But a new app named Pokémon Go has the internet buzzing and sending people out exploring parts of their community they never thought to visit.
What Is Pokémon Go?
Pokémon Go's premise is very simple. It's a mobile game that's free for both iOS and Android and it allows you to create your own character. The app was created by Nintendo and a Niantic Labs. The app then uses augmented reality using your phone's camera to catch, train and trade all types of Pokémon. It indeed sounds simple, but the game has already been downloaded over 7.5 million times. In addition, the game urges you to go out and explore your communities, resulting in many people walking miles to catch Pokémon. So, does this mean Pokémon Go could become one of the most successful mobile health apps there ever was? It's looking that way.
The Inherent Health Benefits
Experts in the mobile and digital health industry are hailing Pokémon Go as an all in one health
benefits app. The app encourages users to get outside with their friends, walk to parts of their communities they normal wouldn't go, meet new people and get some exercise in the process. Although these social, mental and physical benefits may be slight, they can eventually stack up quite quickly. Cris Hogg, COO of Propeller Health and a digital health expert called the app "the most interesting health app to launch in a long time".
Fitness Trackers are also seeing an increase in their user's activity. Fitness tracker Jawbone UP says since Pokémon Go launched, users have logged in more than 62.5 percent more steps the weekend after it launched compared to the weekend before. Check out the chart below.
The app also does wonders for mental health, according to PsychologyToday.com, the use of virtual and augmented reality technology to treat psychological problems is not new. Virtual reality games are currently being used and researched to treat depression, anxiety, and PTSD, as well as alleviate pain, and even improve physical rehabilitation after strokes.
The app also helps to ease social anxiety and depression, allowing people who typically fear meeting new people to actually want to get out there and make new friends. Within minutes, many users run into each other, phone in hand, and a conversation can spark about Pokémon Go. The game allows you to play alone, but rewards you exploring and meeting others.
When it comes to therapy, Pokémon Go can help users currently recovering in Physical Therapy or Occupational Therapy to get some additional exercise to help their treatment.
Of course the app shouldn't be used to replace normal therapy or typical exercise. But anything that gets people out and moving is OK in our book. Just please make sure to look both ways before crossing the street.