Cath Lab Nurses play a critical role for patients preparing for cardiovascular procedures. From equipping for pre-surgery examination to monitoring vitals throughout their stay, you advocate for patients the minute they enter the lab.
To be a Cath Lab Nurse, you need to be a registered nurse, passing the required state and board certifications (along with hands-on lab experience). Your Ardor Advocate can talk you through each step and find the perfect facility and city to land your Cath Lab Nurse career!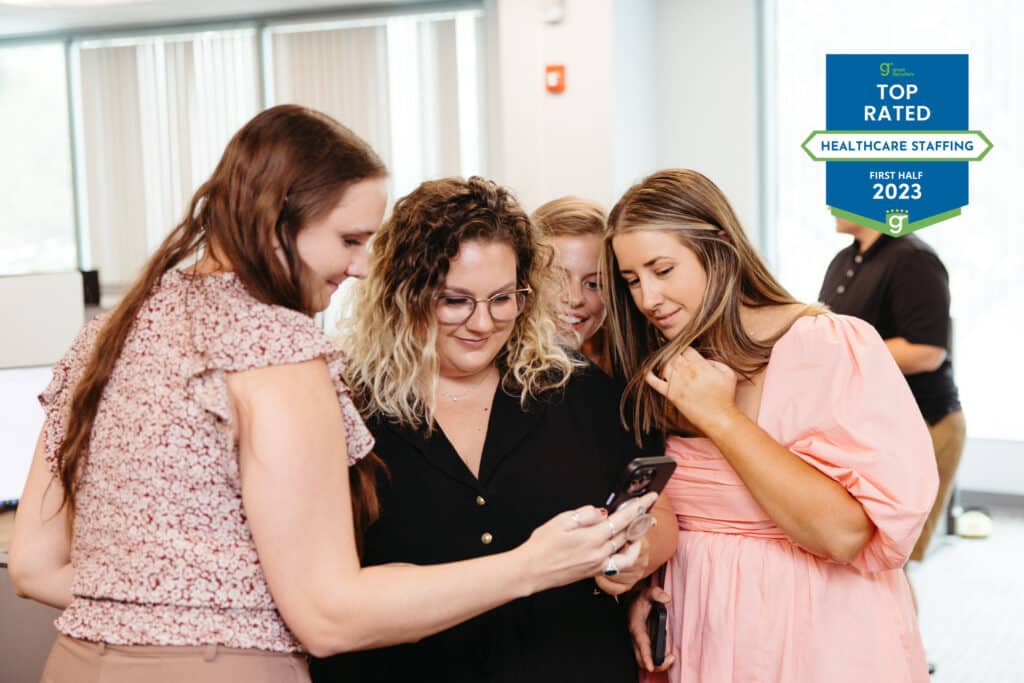 Ardor Health Solutions Achieves Top Rated Staffing Firm Status for the First Half of 2023!
Hey there, everyone! We're absolutely thrilled to share the exciting news with you – Ardor Health Solutions has been named a Top Rated Staffing Firm for the first half of 2023! Cheers and applause 🎉 This fantastic recognition from Great Recruiters is all about celebrating Ardor Health Solutions' incredible achievements in candidate & client experience, organizational efficiency,…