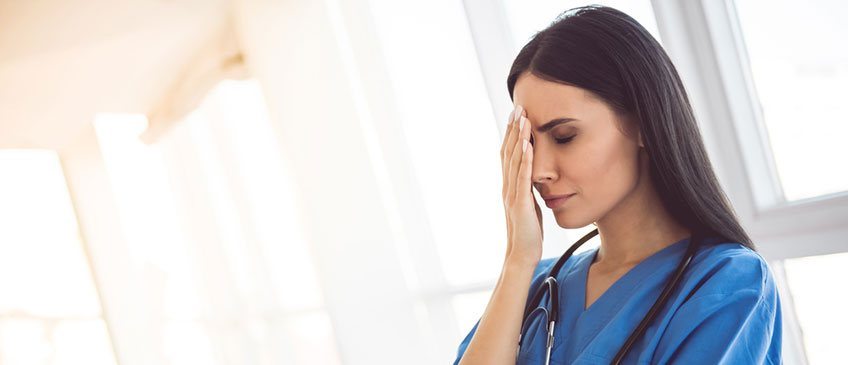 Dealing With Stress in a Per Diem Position
Per diem nursing can be one of the most demanding positions in healthcare. The hours are unpredictable, your work environment changes often, and there can be a looming feeling of job insecurity. If the stress of a per diem position is not adequately addressed, it can lead to sickness, injury, and poor job performance. When you need to balance your personal life between your work life, it is highly advised to plan ahead for the whiplashing lifestyle changes. Below are some of the steps you can take as a per diem nurse to manage your stress.
Save Early, Save Often
Due to how per diem positions fluctuate, it is important for nurses to save money. Setting aside a percentage of funds with every paycheck can build a safety net that keeps your feet on the ground when the nursing jobs are not coming in as often as they should. When your income is not steady, it is best to keep your bank account in check for emergencies and unexpected family events.
Stay Flexible
Applying for a per diem nursing job often means showing how flexible you can be on short notice. This means taking last minute positions during traditional days off (like holidays or weekends), and responding to employers in a timely manner. Keeping your schedule open allows for the opportunity to explore many different healthcare settings. Though you may not expect it at first, one of these settings may turn out to be a candidate for a more permanent role in the future.
Keep Your Health in Check
Your patients are not the only people who can get sick. Since you will constantly be on the move and exposing yourself to many unfamiliar people, the risk of falling ill is often higher than it is for staff employees. Give yourself the time to get the right nutrition and rest so your mental and physical performance does not suffer. Good health practices like a minimum amount of sleep, exercise, and going out for fresh air one every two hours can make a significant difference.
Practice Communication Skills
Communication skills are often what can make or break your time at a temporary hospital. As a per diem nurse, you have to re-learn a hospital's quirks at least once a week. Make an effort to express yourself clearly and directly with staff to know that you are following the local guidelines. Poor communication means inadequate information exchanged between staffers, which can ultimately slip into lower quality healthcare service for the patients.
Nurses choose per diem positions for a variety of reasons. Maybe one is new in town and wants to learn which hospital is best for her, or another prefers the hours because they fit with his school schedule. No matter your reasons, it can be a stressful task, and these tips can help make your work life a little bit easier. If you are looking for a new city to work in and hone your nursing skills, search the Ardor Health job listing today for nursing positions around the country!