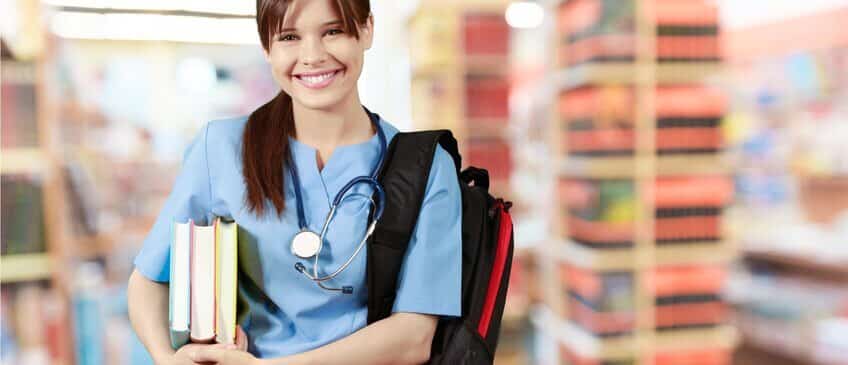 Famous Nurses Throughout History
To celebrate National Nurses Week, it is important to remember the nurses who made a change. Whether that change is within the nursing career, a community, or another's life, nursing achievements go beyond the limits of our collective imaginations. Modern nursing is less than 150 years old. Before then, nursing duties were often little more than basic caregiving. The nurses on this list advocated for a change to build a system of nursing as we know it today.
Mary Breckinridge
Mary Breckinridge studied nursing at St. Luke's Hospital in New York. After graduating, she joined the American Committee for Devastated France to take care of injured soldiers and civilians after World War I. During her time in Europe she met with British and French nurse-midwives; their teachings led Breckinridge toward a path of providing health care services to poor families in rural America. She brought her midwifery education back to the States, founding the Frontier Nursing Service which still provides general and maternal care to families for little payment.
Florence Guinness Blake
Florence Guinness Blake was responsible for elevating the nursing profession to a professional level. Some refer to her as the pioneer to nursing education and training in the 20th century. Her specialties revolved around child care, a field that did not see much attention within healthcare before her contributions. She published "The Child, His Parents and the Nurse" in the 1950s, establishing core child care and nursing concepts such as the parent's role and involvement in his child's medical care.
Mary Ezra Mahoney
As the first African-American woman to become a registered nurse, Mary Ezra Mahoney paved the way for nursing schools admitting black nursing candidates. She graduated from the New England Hospital for Women and Children when she was 33 years old, having had worked there for training several years beforehand. In her class of 42 candidates, Mahoney was only one of three to graduate. Since then, she worked in private practice in New England with great success and helped found the National Association of Colored Graduate Nurses in 1908.
Florence Nightingale
Possibly the most famous nurse in history, Florence Nightingale has earned titles such as "The Queen of Nurses," "The Soldier's Friend" and "The Lady With the Lamp" thanks to her work. Her contributions started during the Crimean War, where her work environment was plagued with poor hygiene, causing outbreaks of cholera and malaria. Nightingale's primary goal was to improve the hygienic standards in the hospitals she worked at, reducing cases of infections in wounded British soldiers. Her efforts paid off and eventually led to the founding of the Nightingale School of Nursing in London. In this institution, students learned about patient care and the importance of hygiene, with a curriculum that laid the foundation of today's nursing education.
Inspired by the works of great nurses? You don't need to be a Nightingale to help people around the world. Put your skills and knowledge to work today at your next registered nursing position through Ardor Health, or call 855-GO-ARDOR!