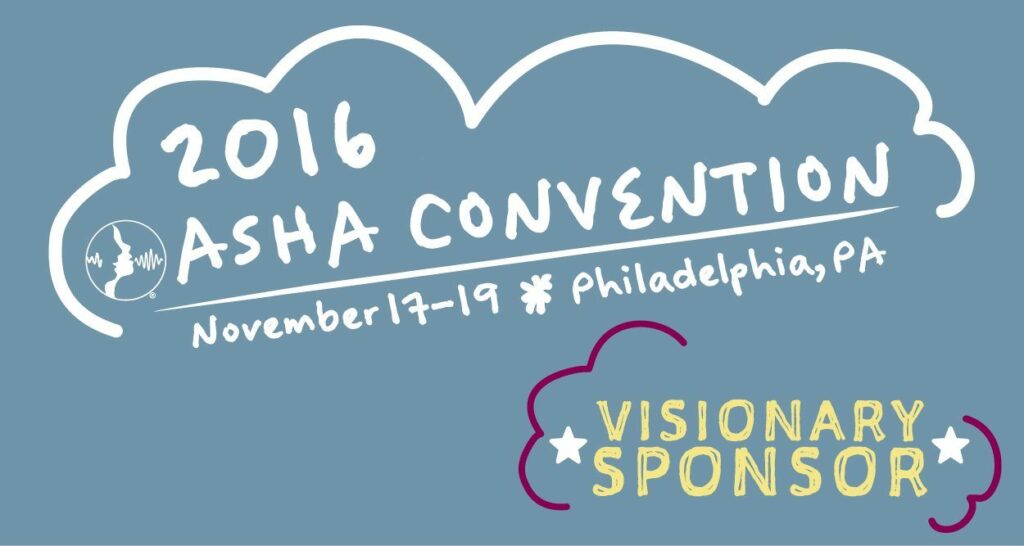 Getting Ready For ASHA 2016
It's hard to believe, but one of the biggest ASHA conventions is right around the corner! As one of ASHA's Visionary Sponsors, Ardor Health Solutions will join 15,000 attendees at the Pennsylvania Convention Center in Philadelphia on November 17th. Thousands of attendees will include speech-language pathologists, audiologists, CFYs and other healthcare professionals from a variety of different backgrounds.
Where to Find Us
Ardor Health's Team will be set up at Booth #1501. The three day event will give every attendee the chance to meet thousands of professionals from all over the country and learn invaluable skills to help them in the workplace!
ASHA's 2016 theme is "Everyday leadership. Leadership every day." Read more about the theme and how it will be explored in the message from the Convention Co-Chairs.
Ardor Health has taken this year's theme to heart with the launch of its new Mentorship Program. We've recruited dozens of SLPs, OTs, and PTS in the industry to help mentor new graduates and CFYs. We've found that our mentors have helped new travelers to propel themselves into a rewarding and valuable career!
Keep an eye out in your goody bags for Ardor Health's postcard detailing everything you need to know. Whether you're a new grad or experienced traveler, we've got you covered!
So let's meet up! Again, we'll be hanging out at Booth #1501 and giving away free stuff like a brand new Apple Watch! Join our VP of Sales, Robbi Kelly, Kim Davis and Karen Marino, two of Ardor Health's best recruiters, and Mike Lamia, Ardor Health's Director of Marketing and Communications. We'll see you there!