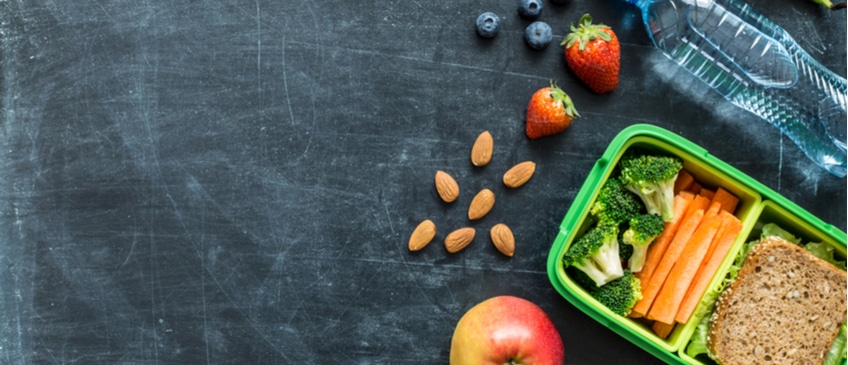 How to Eat Well When Traveling
If you're a nurse, you know it can be tough to eat healthy meals during a busy shift. If you're a travel nurse, those challenges multiply when you're facing unknown locations, irregular kitchen facilities, and strict schedules. Keep in mind that caring for yourself is a crucial element of caring for others.
Try these nutrition tips to be your best self for your patients, your family, and of course, you!
Skip the Drive-Thru
While grabbing fast food on the go often seems like the easiest way to get a quick meal, it's usually not the healthiest choice. Instead, see if you can find a local grocery store when you're in a new area. You'll be able to get fresh items like fruits and veggies, which are low cost and suitable to eat throughout the day, keeping you satisfied. Many supermarkets even have a deli with a salad bar and prepared foods like sushi and soups. If that isn't within your budget, many websites have recipes for five or 10-minute meals that you can make with minimal ingredients.
Pump Up the Protein
Getting enough protein in your diet helps you concentrate and stabilize your blood sugar so that you feel full for an extended amount of time. When you only get a quick shift break, it's important to make choices that will provide you with the energy you need until it's time to clock out. Good options include hard-boiled eggs, trail mix and nuts, low-fat cottage cheese, and natural beef jerky.
Increase Hydration
Drinking enough water keeps you alert and helps remove toxins from your body. Try carrying a reusable water bottle and making a point to drink at least 64 ounces each day. Avoid too much caffeine and sugary drinks, which can provide a spike in blood sugar followed by a quick crash.
Get the Gear
A lunch bag you love will add some excitement to the sometimes drab task of packing a lunch for work. Bringing your meal will not only save you money, but it also gives you the opportunity to avoid grabbing unhealthy foods, processed items, sugary snacks, and sodas from the convenience store. Besides, bringing meals is much more environmentally friendly than relying on the waste-heavy fast food industry.
It's no secret that being hungry affects mood and work capability. With a little preparation and some practice, you can create daily eating habits that fit your busy life and still provide you with enough nutrition to feel great. At Ardor Health Solutions, we recognize the importance of nutrition when you're a busy nurse. Contact us today to join our fantastic team of nurses across the country.