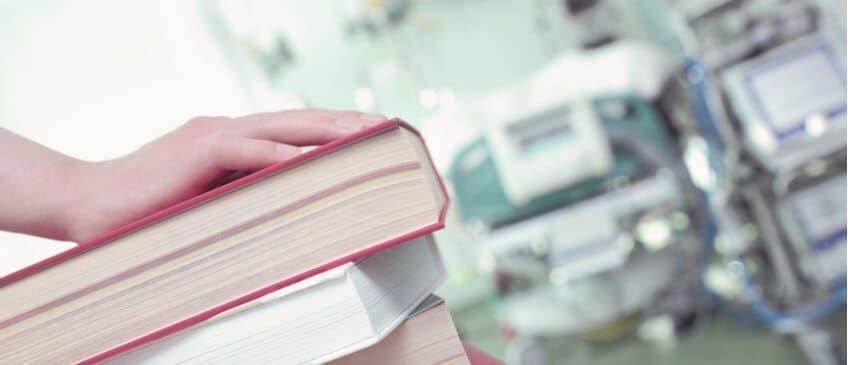 Do Nurses Need More Advanced Degrees?
While it is certainly not necessary to obtain a doctorate in nursing to do your job well, there are several ways your career can benefit with extra study. The benefits of a more advanced degree can improve your practical medical knowledge as well as hone the professional and business side of the industry. What can a nurse stand to gain from a more advanced degree?
Leadership Skills
Exercising leadership in your role as a nurse can draw positive attention from your employers and patients alike. Leadership may revolve around helping patients in treating their condition or guiding a hospital's administrative team for maximum efficiency. From advanced studies, a nurse can learn how to manage complex situations and delegate with other staff members to increase the quality of care. The best outcome is a nurse who can be comfortable working with teams of multiple medical disciplines.
Specialized Knowledge
With a Master's degree, a nurse can focus on more specialized fields. Some of the more popular fields include:
Midwifery

– Though midwifery is a

task as old as time

, the modern iteration of the job is starting to require a more focused skillset. These nurses work in close collaboration with gynecologists, assisting them with tasks revolving around pregnancy, delivery, and care of the mother and child during the postpartum period. Midwifery positions were once exclusively for women, but an increasing number of men are specializing in this field.
Gerontology –

As life expectancy continues to increase, so too does the demand for nurses who specialize in adult primary care. Nurses who study for an advanced degree with a focus in gerontology will analyze and learn how aging affects the mind and body. Understand the social constructs that surround older age will also be important for providing specialized care.
Psychiatric Nurse Practitioner –

Concentrating on mental health means taking on daily responsibilities like diagnosing and treating mental illness, prescribing medications, and assisting counselors and caretakers.
Family Nurse Practitioner

– Nurses who work within this field are often employed in smaller clinics that offer higher pay, with an expectation of interacting with patients more often than normal. A more personal work environment means more patient interaction than a typical hospital, with responsibilities that include discussing a patient's symptoms, running tests, and administering treatments.
Management and Teaching Positions –

If you are interested in applying your skills outside of the hospital, many nurses with advanced degrees move on toward management or teaching positions. Depending on what you want to achieve from your career, either path can lead to a

fulfilling career

outside of patient care.
Networking and Professional Contacts
The medical world is not immune to the power of networking, and it would be unwise to ignore the influencers in your profession. Depending on the university you attend, you can find excellent professional contacts who work in the same field as you do. Completing a more advanced degree provides you with an opportunity to build a professional network that can offer higher paying job opportunities.
While an advanced degree in nursing can be a strong addition to your resume, hands-on experience is just as important as education. Many nurses do not start working on advanced degrees until after several years of work experience. Though it is ultimately up to you how you should approach advanced education, if you are looking for more greater job opportunities, search our job listing for open nursing positions with Ardor Health today.