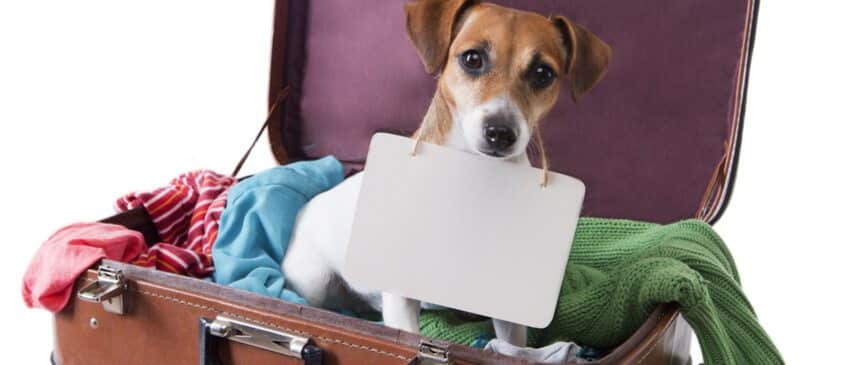 Are Pets Allowed on Travel Assignments?
Thinking about having someone keep you company on your next travel assignment? Traveling for work can make you a little homesick, and bringing your pet with you is the best cure when you are feeling a little blue. Having pets move with you on travel assignments is not uncommon; however, there are several things to consider when bringing pets along. Here are a few tips to keep in mind if you are thinking about having a familiar face greet as you walk through the door every day.
Ask First
Discussing the possibility of your pet joining you on your next travel assignment with your recruiting manager is always recommended. Every employer is distinct, and there are different rules and policies that employees are expected to follow. Knowing your plans from the beginning allows them to better accommodate your needs.
Accommodations
Looking for accommodations in a timely manner will help you find the best home for you and your furry friend. Some things you should keep in mind during your search are location, housing costs, and quality of life. Not all housing options are pet-friendly, and things can get tricky when considering both your work and personal needs. It is best for you to start your search as soon as you can.
Additional Expenses
Preparing yourself for additional expenses before relocating to your next travel assignment is also advisable. Keep in mind, when traveling with pets, air travel requires a pet fee and a carrier or crate depending on the size of the pet. Pet care, such as food, veterinary needs, and grooming are things also to consider when budgeting for your next move. Lastly, remember that with pet-friendly housing come pet fees and deposits.
Acquiring new travel assignments with special requests such as bringing your pet along with you is an important thing to consider. At Ardor Health Solutions we specialize in professional healthcare staffing. With our vast list of available healthcare job listings, we are sure to have the perfect job listing for you and your furry friend.