The ability to communicate is essential to everyday life, and Speech-Language Pathologists (SLP) work tirelessly to ensure patients can do just that. Whether patients struggle with voice or swallowing disorders, you examine speech sounds, language, social communication, voice, and fluency to address the areas needed to pave the way for progress.
If you have the right master's degree, you can find yourself working in hospitals, clinics, schools, and other privately owned facilities. All you have to do is talk to your Ardor Advocate, and they will find you both an SLP position and an inviting city for your next career move.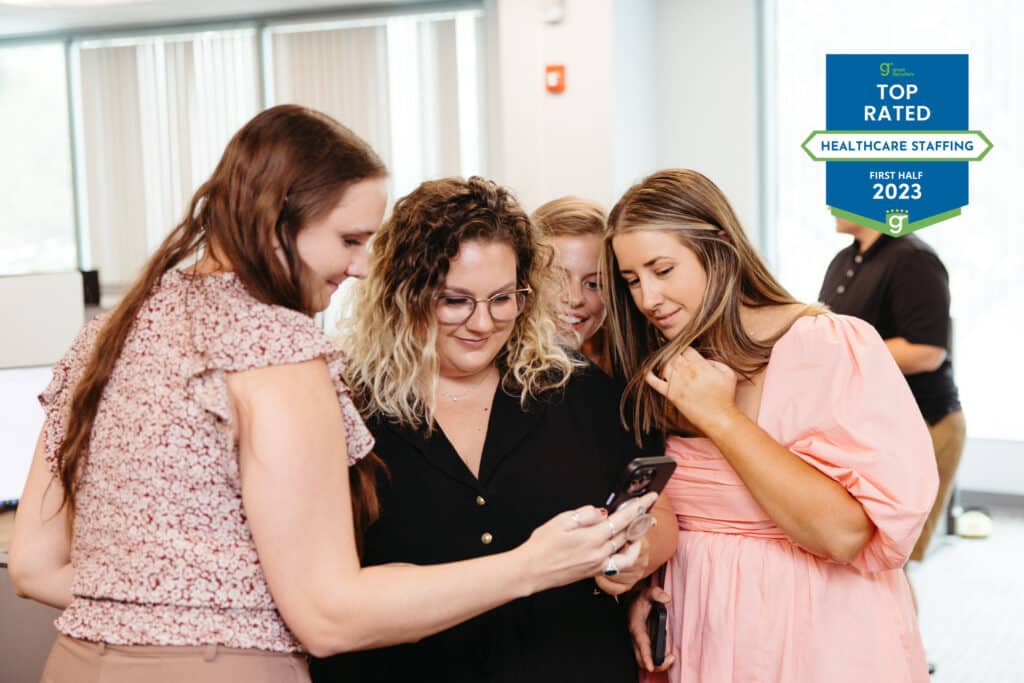 Ardor Health Solutions Achieves Top Rated Staffing Firm Status for the First Half of 2023!
Hey there, everyone! We're absolutely thrilled to share the exciting news with you – Ardor Health Solutions has been named a Top Rated Staffing Firm for the first half of 2023! Cheers and applause 🎉 This fantastic recognition from Great Recruiters is all about celebrating Ardor Health Solutions' incredible achievements in candidate & client experience, organizational efficiency,…