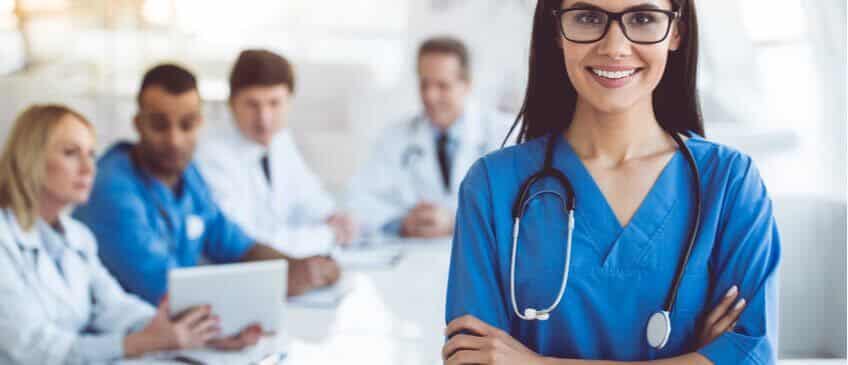 How to Take Charge of Your Nursing Career
[vc_row][vc_column][vc_column_text]The road to becoming a nurse can be an arduous journey. Even after figuring out what kind of nurse you want to be, without a long-term career goal your path may have no clear direction. Some of the most satisfied nurses have a plan that helps them find that direct path to a promising nursing career. Here are a few tips to help you achieve your career goals.
Discover Your Dream
Knowing what kind of nurse you want to be and where you'd like to work can be the hardest thing to figure out. Growing up, you might have had an idea of what kind of nurse you wanted to be. Since the field has opened up so exponentially in the last several years, more nurses are working outside of hospitals. Nurses today are also starting their own private companies and becoming financially successful in addition to helping patients. If your dream is serving as a nurse in a hospital, school, or home care, concentrate on working toward the goal that excites you.
Research the Credentials for Your Target Career
Acquiring pre requisites for your career has always been a daunting part of the process. Getting credentials, work experience, education, and skills has become much easier over the past decade. Opportunities for completing degrees and online certifications have made it more flexible than ever, and you can go at your own pace. Nursing shortages will open up more jobs that can lead to a greater understanding of the field. Don't be afraid of failing to qualify for your ideal position; there will always be more opportunities where you can gain experience!
Evaluate Your Goal
As your career progresses, assess the progress that you've made towards target career. Is this still the job that you want? Evaluate if this is still a journey that you are excited to pursue. Speak to a guidance counselor if you're still in school, or use search engines like google or yahoo, and databases like your school's library to find out if you're on the right track towards your goal.
Having a realistic long-term goal can be the difference between finding the right path towards your career or getting lost on your journey. Ardor Health can help you gain experience with available careers in the medical field. Check out our nursing page or call 855-GO-ARDOR to get your career started today![/vc_column_text][/vc_column][/vc_row]