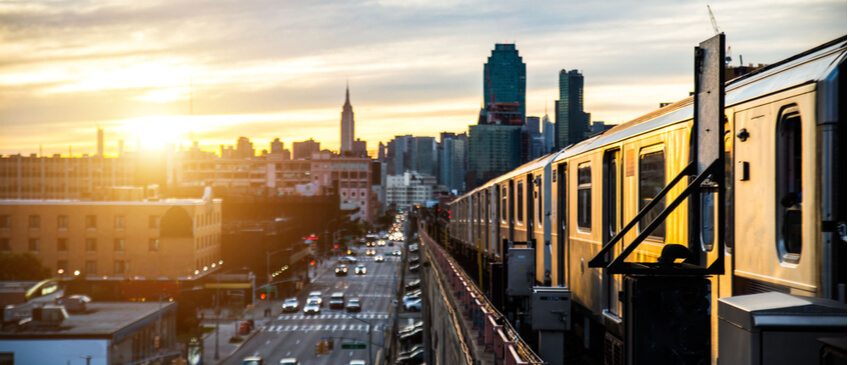 Top 4 Ways to Get Around in a Big City
As a travel nurse, your nursing assignments can take you from Los Angeles to New York City and everywhere in between. Although it is possible for you to drive to every destination, it may not be ideal. Travel nurses have the choice of taking advantage of whatever transportation services the city has to offer. Consider these top four ways to get around a big city as you prepare for your next travel nursing assignment.
Taxi Services
Taxi services have evolved over the last decade. Travelers are no longer restricted to hailing yellow taxis. You now have options between multiple on-call taxi services. Services like Uber and Lyft have transformed the taxi industry by allowing drivers to use their own cars, and passengers to request rides via cell phone applications.
If you are someone who cannot commit to following a public transportation schedule and would rather not rent a car, a taxi service may be ideal for you. You have the freedom to request a ride when needed and build a rapport with a particular driver who can serve as your sole source of transportation during your stay.
Public Transportation
Public transportation is highly popular in major cities, as traffic conditions often make driving to work more of a hassle than a convenience. The two main sources of transportation in big cities are trains and buses. Taking the bus is ideal for those who need to get around the local area as they can quickly get you from block to block.
If your workplace is further away from your residence, a train may be the better option. Depending on the city, the train services can be in the form of a subway, trolley, or elevated railway. Big city train systems are notable for being busy and crowded, but that is simply a testament to their efficiency.
Bike or Walk
The closer you live to your place of employment in a big city, the better. Residing in the general vicinity of the workplace makes biking or walking to work a possibility. Doing so can give you the true feeling of living in the city rather than simply visiting. You can learn the roadways, traffic conditions, shortcuts, and best routes to get to and from work as well as wherever else your travels take you. Regularly biking and walking can also provide a quality workout, killing two birds with one stone.
Need help finding your way to your next big city? Ardor Health Solutions is a healthcare staffing source that links eager healthcare professionals to travel nursing positions across the nation. We have the resources to get you in direct contact with hiring managers of your specified field in need of your services. Visit our job listings page or give us a call as 855-GO-ARDOR!