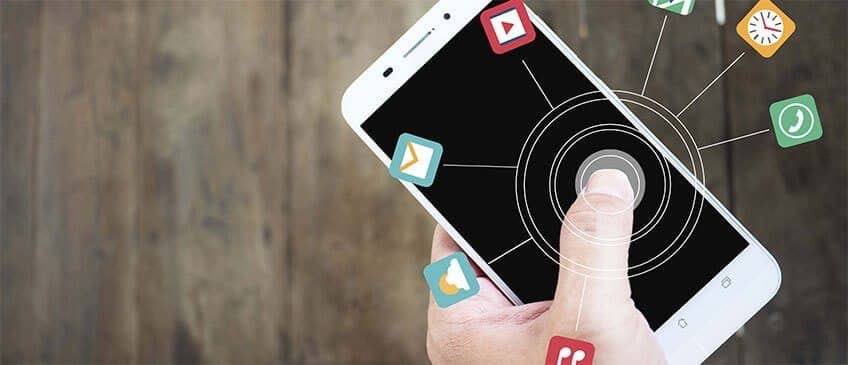 Top 5 Apps Every Traveling Therapist Should Use
Traveling therapists have the opportunity to explore the country while making money and doing what they love. Still, the experience is not always easy, and having a couple of helpful apps on hand can help reduce a lot of stress from time management, budgeting, and finding the best travel methods. We gathered some of our favorite apps that we believe every traveling therapist should include in their arsenal.
Hotel Tonight
Sometimes, you find that a drive to a new city doesn't go as planned. It may be a traffic jam, or your car broke down, or one of the many other reasons that can stop you in your tracks. Finding a last-minute hotel can be difficult. Luckily, the Hotel Tonight app is made for just that purpose. The app presents users hotels that have openings available that are expected to close soon. These are the rooms that hotels want to book as soon as possible, so they slash the prices in order to cut their losses. If you are looking for a particular kind of hotel, you can categorize them by genre. Like you would expect with any booking app, Hotel Tonight comes with some personal details about each hotel, with customer ratings!
GasBuddy
If you're sick of marked up gas prices, GasBuddy is here to help. With this app, you can search for the cheapest gas available based on the city and zip code you're in. If you happen to find a cheap gas station that is not listed on GasBuddy, you can report it and win points. Win enough points, and you have a better chance of winning their daily $100 coupon for gas. A great choice for traveling therapists who prefer to drive around the country instead of taking the plane!
DropBox
Traveling therapists often have to switch job locations on a tri-monthly basis. Each new place requires them to present their certifications, licenses, and clinical documents that allow them to work. While you should have physical copies of these documents handy, keeping virtual copies in one place can help you arrange and organize these files. Doing so also makes it easier to replace them when the eventual stray paper flies off into the wind. DropBox is one of the best cloud storage systems that allows you to keep your files in one place. You can access the app from any smartphone, tablet, and computer. It acts like a typical folder you would open from any browser, the only difference is that it's a folder that can be shared with anyone.
CamScanner
A traveling therapist is constantly needing to keep documents up-to-date. Updates to your certifications, licenses, and resume are a never-ending process. Instead of going to a library to use a scanner, why not use your phone? Camscanner allows you to make the transition from paper to electronic documents you want to put into your DropBox or other cloud storage service, turning your phone's camera into a portable scanner. The app allows you to choose what file type you want to store the document in – PDF will almost always be your best option – and syncs with cloud storage services to make the transfer easy. While not all scanner apps are created equally, CamScanner allows you to optimize the lighting and filtering of your camera to help improve your scan quality.
The Ardor Health App
When you are near the end of your contractual therapy assignment, it's time to start looking for a new place to work. The Ardor Health App conveniently organizes available job openings for traveling therapists through therapy categories, location, and personal preference. With this app you have one of the largest healthcare job databases in the country. Whether you are a traveling therapist looking for a new place to practice your skills, or you are searching for a permanent position, check out our app today to find your next workplace!
Looking to get started as a traveling therapist with Ardor Health? You can visit our website to search job openings or call 855-GO-ARDOR to speak with a representative about your future career goals!