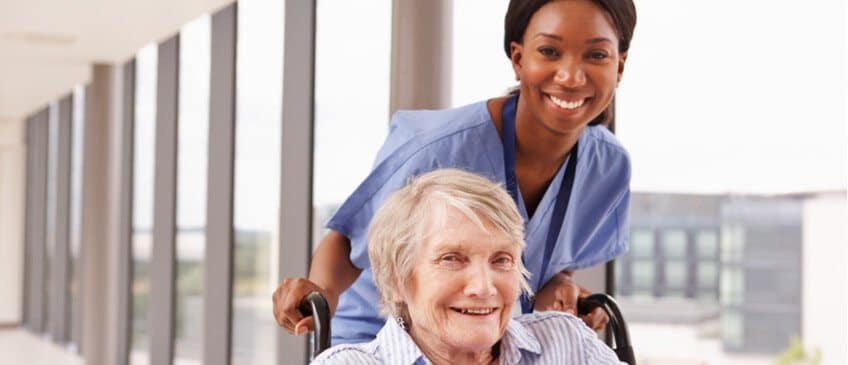 Top 5 Skills Nursing Employers Want
Working as a nurse is an exciting opportunity to connect with people and improve the lives of those in your care. Nursing can be an attractive career to those who like to help and nurture others; yet a nursing job can be very demanding. Not just anyone can do it! A good nurse can mean the difference between life and death for a patient under her watch. It takes a tough, resilient, and caring personality to succeed.
People of all ages and backgrounds may consider nursing as a career that is indefinitely in demand, yet not everyone is fit for the job. Nursing employers are particularly drawn to candidates who exemplify the following vital traits.
Compassion & Empathy
Compassion and empathy go hand in hand, and if you are striving to become a nurse, these must be in your arsenal of personality traits. A nurse plays a crucial role in a patient's recovery, and should never consider patients to be a burden! Patients rely on nurses for the best chance at a successful recovery.
When interacting with patients, nurses should be attentive to their needs and understand that they do not want to be in the hospital. Oftentimes, patients are worried, scared, nervous, and uneasy. A good nurse understands what patients are going through by demonstrating empathy and compassion toward each patient under her supervision.
Mindfulness & Attention to Detail
The best nurses have a keen attention to detail and a strong habit of taking notes. As a nurse, you need to remember details about each patient in your care. From remembering their names to what medications they need at what times, you are caring for several patients with diverse needs throughout a drudging shift. It's important to keep all information organized and readily accessible.
Active Listening & Communication
A good listener practices active listening, which means that the listener is fully engaged in hearing and interpreting what the other person has to say. An active listener concentrates fully on what is being said to him, and he makes the effort to fully digest the information given. In nursing, you interact with dozens of patients, many of whom want to make conversation with you. While your caring side bonds with patients around these conversations, your mindful and detail-oriented sides should be listening closely for any clues about what could make the patient's experience more positive.
Active listening skills are just part of overall communication skills, which are crucial to succeeding as a nurse. On a daily basis, you interact with doctors, fellow nurses, and patients and their families. You must be able to demonstrate strong communication skills on the job and in your nursing interview.
Flexibility
It is no secret that nursing is a physically demanding career and the rewards are well-earned. Nurses undergo a lot of stress working long hours; sometimes, shifts are 12 hours or more in length! Nurses must be physically energetic and emotionally strong to provide the best of care. They must also be flexible in their ability to be scheduled. Travel nurses in particular should have open availability to meet employment demands. The more flexible you are, the better your chances of landing a top nursing job anywhere in the country.
Positivity
A positive attitude goes especially far when you're a registered nurse. As mentioned above, nursing is a physically demanding and mentally strenuous job that can take a toll on your body and mind. While it can be challenging, nurses must put extra effort into remaining positive and upbeat, especially around patients. As a nurse, you have a duty to create a comfortable and warm environment for your patients while they receive treatment. You should also be considerate of your fellow nurses and doctors, who are likely experiencing the same difficulties.
While positivity is difficult to show on a resume, your demeanor and personality are closely scrutinized when interviewing for a nursing job. Be sure to always end on a positive note when answering interview questions, especially if you are asked about not-so-positive experiences.
Are you ready to pursue a job as a traveling nurse? At Ardor Health Solutions, we have several RN positions throughout the country. Get started by viewing our job listings or calling 855-GO-ARDOR!