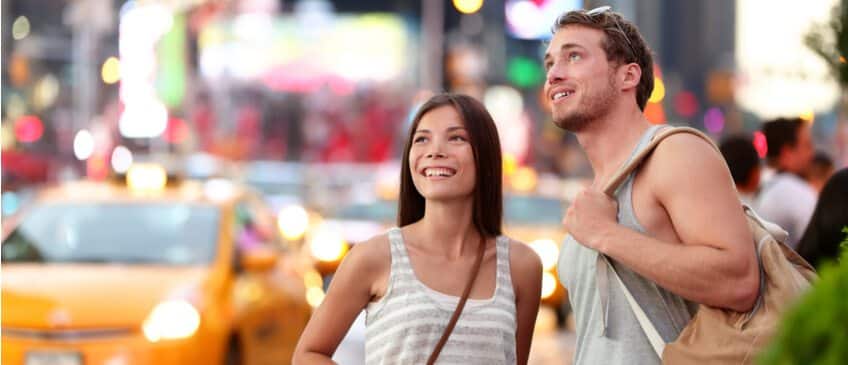 Top 5 Things to Do In New York City for the Holidays
Whether you're on a travel assignment, or just visiting New York City on your vacation, it's essential to plan out your trip. New York is a bustling city full of flashing lights, culture, and celebration. The Big Apple will be home to many tourists during the holidays, and you don't want to be caught in the middle of New York not knowing which events to focus on! Luckily, we've thought of a few of our favorite things to do in New York City for the holidays.
Visit the Metropolitan Museum of Art
The Metropolitan Museum of Art is a go-to attraction any time of year, but during the holidays, Christmas comes alive in the museum. Visitors can take a trip to the Medieval Sculpture Hall to admire the 20-foot blue spruce tree and take in the nativity scene displayed at the foot of the tree. Tree lighting occurs daily at 4:30 pm with encores at 5:30 and 6:30 pm on the weekends.
Ice Skate at the Wollman Rink
While The Rink at the Rockefeller Center may be more famous, the Wollman Rink at Central Park is the perfect place to have some fun during your trip! With shorter lines, a beautiful view of the city skyline, and skate rentals, it's the ideal place to interact with other tourists and natives alike. After you've had your fill of ice skating, take a walk through Central Park or take a trip to the Central Park Zoo to watch the penguins race for fish!
Check Out the New York Botanical Garden's Holiday Train Show
This is for the inner child in us all. The Holiday Train show incorporates over 100 spot-on replicas of landmarks such as the Grand Central Terminal, and The Statue of Liberty made entirely of plant materials like leaves and bark. In addition to these replicas, model trains zip through more than a quarter mile of track to produce a beautiful spectacle. Visit the Botanical Garden's website to ensure that you don't miss the show!
Marvel at "The Nutcracker"
Truly a staple of holidays in New York, the New York City Ballet's performance of "The Nutcracker" is a must-see attraction. Because the New York City Ballet is one of the premier ballet companies in the world, you're sure to see other tourists and natives accompanying you during your viewing. The show runs until December 31st, so it's best to start planning and purchase your tickets!
Shop in Bryant Park Winter Village
A lesser-known tourist area is the Winter Village in the middle of Manhattan's towering skyscrapers. This open-air village offers a plethora of shops selling:
Jewelry

Clothing

Local food

Customized gifts for family and friends
Funds from every purchase in the village help support the park's maintenance. There's no reason to not go on a shopping spree! This holiday oasis is waiting for you just a couple of block east of Times Square.
While these aren't all of the things you can do in New York City to enjoy the holiday season, they are some of our favorite activities to help you plan out your vacation. Tis the season to be jolly and have fun on your trip to New York!  If you're looking for healthcare job opening in New York City, Ardor Health has you covered. Contact us online to speak to one of our expert staff members to help you with your search. Don't forget to bundle up because baby, it's cold outside.