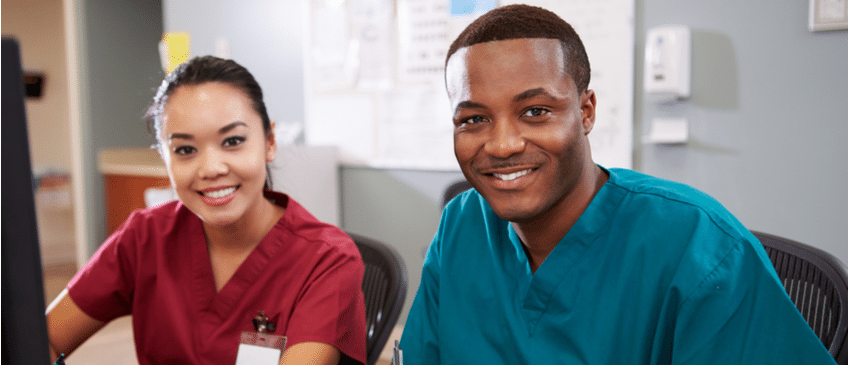 Top 6 States to Work in As a Nurse
Nursing is consistently ranked as one of the most rewarding professions in health care. Nursing offers flexible career paths, generous salaries, excellent advancement opportunities, and the ability to help others each and every day. If you're considering a nursing career, these are the best states for nurses based on lifestyle, affordable cost of living, and abundant job opportunities.
1. Texas
Texas ranks at the top of its list for its low median housing prices, world-class medical facilities, and access to the best of big city life as well as small-town charm.
2. California
Did you know nursing is the largest health profession in California, with more than 300,000 registered nurses living and practicing in the state? Although the cost of living here is on the higher side, California gets high marks for offering mandated nurse-to-patient staffing ratios and some of the nation's best teaching hospitals, making California one of the hottest job markets for nurses in the U.S.
3. Vermont
The Green Mountain State consistently ranks among the nation's best places to live thanks to its low crime rate and high quality of life. Vermont provides excellent health care services for patients, making it an ideal state for nurse practitioners.
4. Massachusetts
Massachusetts ranks high in socioeconomic measures such as life expectancy, poverty rates, and higher education. If you want easy access to the cultural benefits and sporting teams of New England, with the values of small-town life, consider this beloved state for your nursing career.
5. Iowa
Choose Iowa if your priorities include a very low cost of living (more than 5 percent below the national average), an average commute to work of less than 20 minutes, and high earnings relative to cost. The Des Moines area is especially great for nurses.
6. Florida
With such a high population of seniors who require health care, nurses who move to Florida have their choice of positions. The state doesn't charge income tax and has a median rent of less than $1,000, both of which are especially attractive for those just starting their careers. On your off days, enjoy the state's incredible beaches and amazing theme parks that draw tourists from all over the world.
Use your nursing background as your ticket to explore the United States. With opportunities throughout the country and support along the way, Ardor Health simplifies the process for taking your healthcare career to the next level. View our open positions here or call 855-GO-ARDOR for personal assistance.