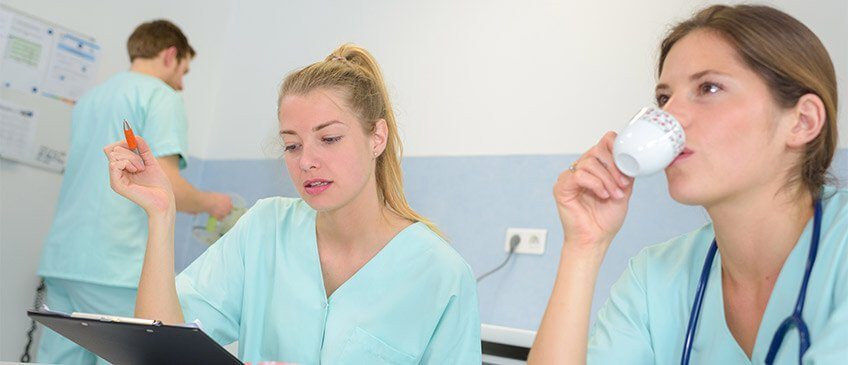 Are You A Welcomed Guest On Your Travel Assignment?
With the holidays come the fun parties or gatherings, right?  Correct!  But along with the jubilations there are social challenges.
Do you have that one pesky guest you can't stand but must invite for the holidays?  How about that nosy family guest who keeps asking when the baby is coming…and here you are still paying off your school loans?
Or perhaps are you the guest, who feels awkward or doesn't quite know how to blend in?  Better yet, are you the guest that everyone loves to invite?
Well in travel or healthcare contract staffing, this is a year-round or 3-month challenge for travelers.
As a contract worker, you will often face the reality of either being incompatible or getting along with your clinical peers or supervisors.  There are countless contract placements that are won or lost by the battle of personalities.  The truth is, others view travelers as highly paid but necessary guests.
Whether you are a savvy veteran or a new traveler…the question is how do you become a welcomed guest?  It's simple and back to basics.  First, realize you are a guest. Accept this reality and be mindful of your strategies for blending in.  The most important piece is, exercise the art of winning or influencing those around you.
Influencing or winning people is a critical people skill that have made healthcare travelers a success along with having a higher rate of requested returns for contract work.
So here are the top 6 quick ways to connect and be a welcomed healthcare traveler:
1.  Smile
A smile is free but impactful! It evokes instant joy and will move mountains.  Smiling is that positive vibe…a proven human connector.  There are countless of scientific data proving how smiling is influential.
So be mindful and smile more in everything that you do.  It connects you from a happy place.
2. Be genuinely interested in others
Deep connections are possible even in a short span of time…by showing genuine interest in others.  The only way to make quality connections or even lasting friendships is to be genuinely interested in what matters to others.
Sincere small talks work…ask about their family, their hobby, etc.
3. Be a good listener and inspire others to talk about themselves
 To be a good conversationalist one must be a good listener.  You must care about what others say or you must show honest interest about what they are sharing.
People don't want an entertaining conversationalist, most of the time people just want someone who will listen to them.
So, listen more…talk less.
4. Remember a person's name and say it often
A person's name is the sweetest and most important sound in any language.  An average person is more interested and responsive when their name is included in a conversation.
People love their name so much that you've seen donations made just to see names on a donor's plate, a building, a street sign, a plaque on a bench, a dedicated tree, etc.
Go ahead and include as much as you can a person's name in a conversation, a greeting, etc (i.e.  "Good morning Paola")
5. Talk in terms of the other person's interests
You will connect quicker through a person's heart…so talk about the things that he or she treasures most.
If we talk to people about what they are interested in, they will feel valued and value us in return.
6. Make the other person feel important – and do it sincerely
An old adage but a powerful one: treat others as how you would like to be treated.  We love to feel valued and so does everyone else.  People will connect deeper and talk more to you if you allow them to talk about themselves.
If you can make people feel important in a sincere and appreciative manner, then you will win all the friends you could ever dream of.
The above are easy but practical ways to connect with people or be a welcomed guest.  Apply these techniques as a part of your everyday living or as you embark on your first or hundredth travel career.
Winning people is an art.   It is a people skill that could only enhance your travel career.
Bon Voyage…enjoy your next healthcare travel adventure and cheers to becoming a VIP Guest!