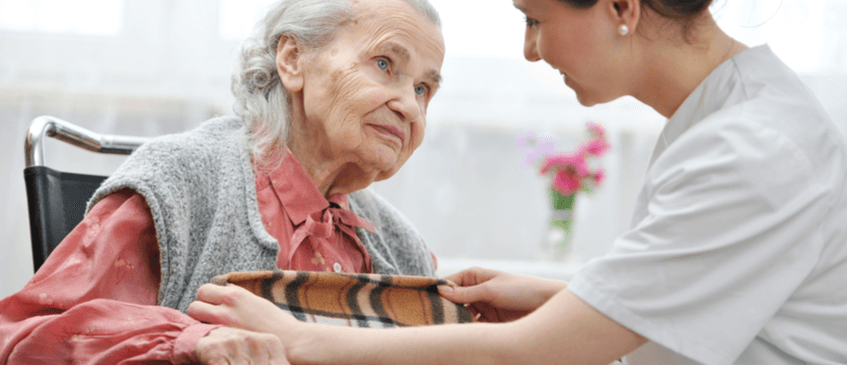 What SLPs Should Know About Caring for Hospice Patients
Did you know that speech language pathologists (SLP) are often part of the care team for end-of-life patients? Think about it, at this critical moment, a patient needs to be able to eat and communicate with their loved ones and caregivers. At the same time, many health issues often prevent them from communicating effectively. All over the country speech pathologists play a crucial role in providing care for thousands of hospice patients, according to the National Center for Health Statistics.
If you are a speech language pathologist looking to broaden the scope of your care, understanding how you can help hospice patients perform critical tasks can help you make more of your career.
How Does a Speech Language Pathologist Care for Hospice Patients?
When working with hospice patients, a speech language pathologist's primary concern is improving their patients' comfort and quality of life.
Most SLPs address swallowing issues before any others. The pathologist develops strategies to help her patient receive oral nutrition for as long as possible. An SLP may influence the decision to introduce a feeding tube. He or she may also develop communication strategies for patients who have difficulty speaking. It's crucial that a patient is able to express his needs and wishes for as long as possible.
What Must an SLP Consider When Caring for Patients at the End of Life?
Speech Language Pathologists working with this population should educate themselves about the process of death and how he or she can best support the patient and family during this time. Understanding the range of emotions a patient may experience can help the SLP help the patient communicate more effectively.
Most importantly, the pathologist must understand that the wishes of the patient and family are the most crucial factor. Maintaining a family's cultural, social, and religious beliefs is vital nearing the end of life. The patient and his or her family ultimately decides what is best for the quality of life, although the SLP may make recommendations that do not necessarily line up with this decision.
Terminally ill patients who have Medicare are entitled to at least six months of hospice service, which includes care by an SLP as needed. Pathologists can get reimbursed through Medicare for services provided to this population, though per-diem amounts vary depending on the level of hospice care the person is deemed to need.
Speech language pathologists provide a critical service to many who live with a communication disorder. Ready for a new opportunity in healthcare? View our Job Board to see what SLP positions may be waiting for you in the U.S.!