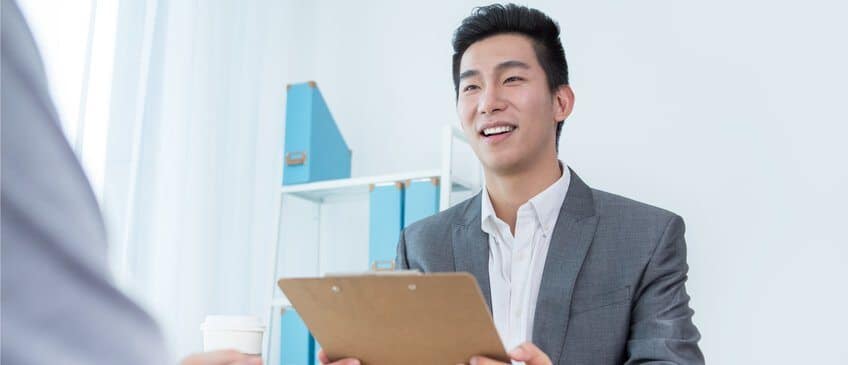 Don't Commit These 3 Healthcare Interview Mistakes
Congratulations on graduating with your healthcare degree! You worked hard for it and it is time to put what you've learned to use, but first, you must get past the interview. You have done everything right leading up to this moment. The last thing you want to do is ruin your chances of landing a promising position by committing a detrimental interview blunder. We understand that you may be nervous leading up to the interview and that is expected. To help you prepare for your big day, we have highlighted three common healthcare interview mistakes to avoid.
Unprofessional Body Language
Keep in mind that the person interviewing you has never met you before. They are impressed with what they've seen on paper and have called you in for an interview in order learn more about you as a person. With that said, everything you do and say is being analyzed to gauge your personality in order to determine how well you fit the workplace culture.
Remember, this is a professional interview and should be treated as such. This means that you should avoid using your phone, display good posture, and listen actively. You want to exude a trustworthy presentation that is welcoming to the individual across the table. They are actively looking for signs that indicate that you are focused, confident, and well prepared.
Lack of Understanding of Position
You may not be set on what healthcare field you would like to venture into and have scheduled multiple interviews in various healthcare fields to help you decide. While there isn't anything wrong with keeping your options open, there is something wrong with being unknowledgeable. Even if you are simply deciding between what floor of the hospital is best for you, you must be fully knowledgeable of the position you are applying for.
There is no way for you to know what you will be asked during the interview, but you can easily find the responsibilities of a specific position. Your knowledge of the specified position should be at the level where you could step into the position at a moment's notice and be fully prepared. A lack of understanding of the position you are applying for is the easiest way to lose the attention of a prospective future employer.
Making Excuses
It isn't unusual for an interviewer to go through your resume and cover letter during your interview for clarification. Particular interviewers will challenge the contents of your documents and request you further explain certain things. On many occasions, the interviewer either knows the answer to the question or isn't too interested in the answer, but rather want to see how you respond. They want to know that you are confident with the information you've provided as this is especially important in the healthcare field.
If you are questioned about a particular experience or skill, avoid making excuses in your response. Even in an unfavorable instance where a low GPA or a professional mistake is pointed out, do not make excuses. Answer all questions openly and honestly, explaining the experience, and how you have grown from it.
Avoid these interview mistakes and you'll be well on your way to a promising healthcare career. Allow Ardor Health Solutions to help you find the healthcare position that best fits your skills and experience. Visit our job listings page to discover healthcare careers across the U.S.