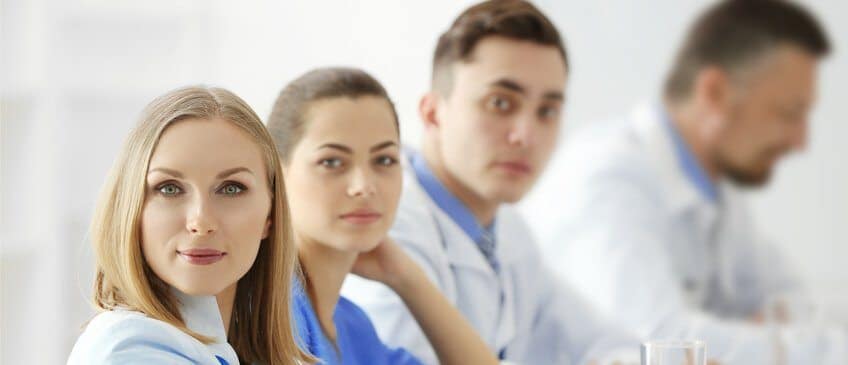 3 Ways to Celebrate April as Occupational Therapy Month
April is Occupational Therapy Month, which makes it a great chance to explore how the practice helps the lives of thousands every day. Raising awareness for the profession, showing appreciation to those who have helped others, and developing your own OT skills are just some of the ways you can show support. If you are pursuing occupational therapy with Ardor Health, we invite you to celebrate with these tips; perhaps it will enlighten those who question you about your chosen profession!
Community Outreach Events
One irritating issue that occupational therapists face is the public's lack of knowledge around their careers. This ignorance harms two groups: the occupational therapists looking for work, and the many people who don't find the treatment they need. A community outreach event can appear in many forms, and is a terrific method of giving the public some hands-on teaching on the typical day of an occupational therapist. Community outreach events can include college conventions, health fairs, and teaching a local class.
Sharing Success Stories
There are few things more persuasive than a success story. Think of clients you or others have helped re-integrate into their routine with physical therapy. Storytelling can give people unaware of occupational therapy a new perspective on what work and progress can be done. After all, while occupational therapists are experts at analyzing levels of activity, it may not be so obvious to those who do not think about it every day.
Run a Fundraiser
Fundraisers achieve two goals. You can raise awareness of a cause with a fundraiser, while making some money for a local organization that dedicates itself to said cause. Fundraisers do not have to be large or expensive events. They can be small and creative, including running a bake sale, an open-mic night, helping clients with groceries, or running a newsletter with a request for donations. You may be surprised by the public's generosity!
Demand for occupational therapists is high throughout the states. At Ardor Health, we have job listings that you can customize to meet your needs. Find your new travel occupational therapy position with us today, and spread the good word of OT!