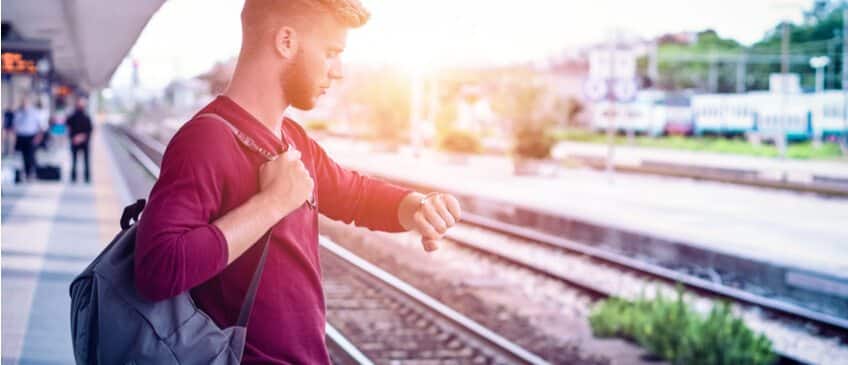 Cities With The Best Public Transportation
If you move into the city, you probably won't bring a car. Unlike suburban and rural neighborhoods, cars are considered a hassle rather than a luxury in most major cities. Traffic is usually slow, drivers often have to pay extra for parking at their own home, and there is rarely a reason to drive anywhere unless you have to leave city limits. City services like bike sharing programs, dedicated walking routes, and public transportation help hundreds of thousands of urban residents get where they need to go; which city pulls it off the best?
Seattle, Washington
Seattle has seen rapid growth in recent years. While this may be a good thing for the city, the streets have had difficulty carrying the sudden traffic. The region's public transit services responded with a new, underground light rail line that connects the University of Washington (in Northern Seattle) to the downtown area. Two streetcars are also available to make up for commuters that may find the rail line too far for a walk. Thanks to these developments, the city has seen the largest increase in public transport use, climbing up 34.9% since 2011.
Oakland, California
If you work a healthcare job in San Francisco but find its infamous housing market way too expensive, you can find an answer in Oakland. Compared to San Francisco, Oakland is significantly cheaper and has several public transportation options available to make visiting the Bay Area simple. Enjoy the culture and tech advancements of Silicon Valley without losing an arm for apartments!
Chicago
Chicago has one of the oldest transit systems in the country. Its first day of operation dates back to 1892, under the title "South Side Rapid Transit." Now, the "L" trains are part of the third largest rail system in U.S. cities, with an average of 800,000 riders per week. It's cheap too; transit passes for Chicago trains cost less than most other cities like New York.
Washington D.C.
Transit commuters in Washington D.C. spend around a half hour traveling to work each day, which is ten minutes faster than the average of most cities. The Metrorail – a subway system that spans most of the city – takes over 200 million trips per year, and the above-ground bus transit adds on another 130 million. Being only nine minutes slower than the typical commute time through a car, many D.C. residents opt for the train. Be prepared to pay the price for service; a 28-day pass can cost more than $200! City officials are aware of how the price point may scare commuters away, and are discussing more flexible options.
Many traveling therapists work in cities for a reason: there's much to do, plenty of job opportunities, and the latest in medical and healthcare technology. If you're moving into a city from a suburban neighborhood, the shift may initially come off as intense. A public transport system you can rely on to avoid getting lost and taking you where you need to go can help keep you grounded and significantly improve your traveling experience. Have a city of choice? View available healthcare job listings on Ardor Health today!