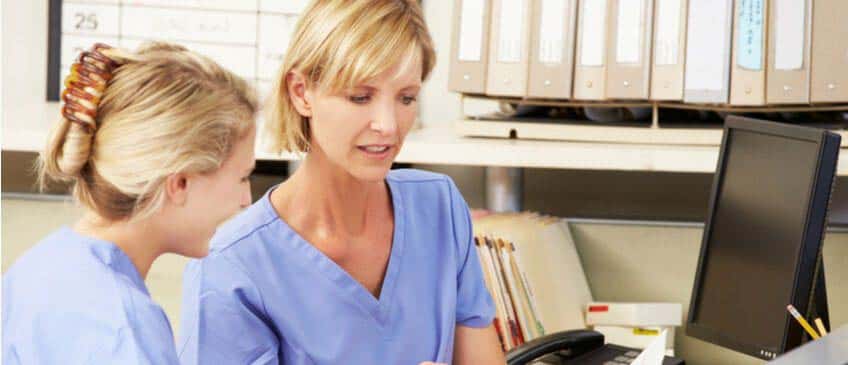 The Difference Between a Nurse Leader and Nurse Manager
The role of being a registered nurse is a leadership position in and of itself. Regardless of the particular title, the healthcare field recognizes nurses as authoritative figures. Throughout nursing school, professors continue to drill in their minds the importance of their role and how they will one day govern over colleagues in a professional setting.
While all nurses are leaders in their own respects, some seek formal management roles to exhibit their leadership abilities further. Although the positions of a nursing manager and nursing leader may seem similar, their functions are not synonymous.
Nurse Manager
Nurse managers make sure that their division, unit, or service line is operating properly and without interruption. They are involved in a wide range of daily tasks that include, but are not limited to, setting goals, budgeting, patient care planning, and quality improvement. It is also their responsibility to oversee:
Educational and career opportunities for staff

Staff assignments

Professional growth of staff

Team schedules
Nurse managers are also seen as a point of reference for their staff and are expected to be able to accurately diagnose and address any presented issues. They should be an open and honest source of advice, guidance, and support for their staff throughout their time in the position.
Nurse Leader
Nurse leaders are not as task-oriented as nurse managers, but rather focus on setting and upholding standards. Their role is to fulfill the organization's vision, mission, and long term plan. The majority of their efforts are toward:
Setting policy

Overseeing quality measures

Spearheading transformation

Fiscal responsibilities

Ensuring regulatory compliance
Both staff and management see them as individuals with experience, knowledge, and vision. Nurse leaders play a critical role in ensuring that all employees uphold a standard that best represents the organization.
Their titles may differ, but nurse managers and nurse leaders complement each other in more ways than one. Well-respected individuals who are passionate and admired by their staff fill both positions. A nurse manager or leader, you must be able to:
Influence staff and set positive examples

Delegate tasks and coordinate teams

Commit to the organization and embody their values
Ardor Health Solutions can help you find the healthcare position that best suits you based on your skills and qualifications. There is no need to fill out a host of online applications and hope you get a response. We have the resources to get you in direct contact with nursing managers across the country. Visit our job listings page and embark on your journey as a healthcare professional.