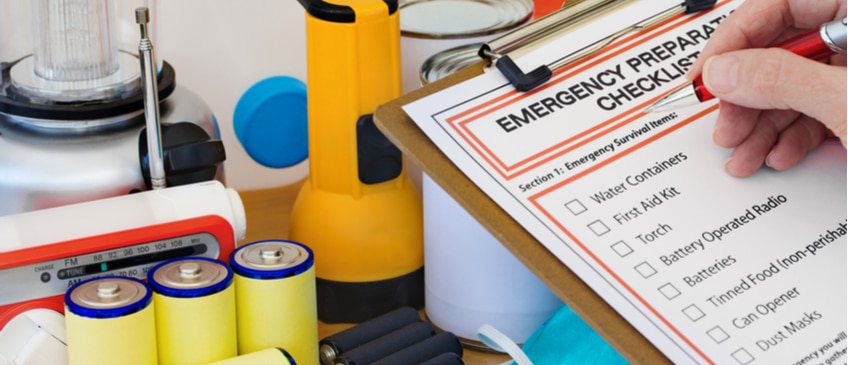 Don't Forget to Plan for Emergencies on your Next Travel Assignment
Being a travel nurse is a tough job – and it gets even tougher when you're faced with an emergency while on assignment. As a travel nurse, you're likely already a quick thinker and a good planner. However, you should consider these checklists to make sure you're prepared in case the worst happens.
Depending on where in the world you are, getting access to your documents, financial paperwork, and other vital items might not be so easy. Here's an easy way to prep and plan for any emergency while you're on the road.
Driving Accidents Can Happen When You're a Travel Nurse
Automobile accidents happen all over the world, unfortunately. The best thing you can do before you go on assignment is research the driving laws, traffic violations, and parking rules of the area that you're going. Also:
Have your car checked before heading out on the road and get any necessary repairs to prevent you from having to find a mechanic in an unfamiliar town on short notice.
Make sure your car registration, driver's license, and insurance policies are up to date
Purchase a roadside assistance membership in case you get a flat tire or need a tow
Pack an emergency car kit that includes blankets, a first aid kit, water bottles, jumper cables, a small fire extinguisher, a mobile phone charger, flashlight, road flares, ponchos, and a multi-purpose tool
Don't forget to replace any emergency items once you've used them!
Natural Disaster Preparedness
A natural disaster can strike at any moment, and these are often some of the most dangerous situations travel nurses find themselves in.
Once you start your assignment, identify the emergency exits near your workstation
Familiarize yourself with the facility's evacuation plan
Keep your cell phone nearby whenever possible
Pack protein bars and water that you can access in an emergency
Understand hospital protocol designed to keep staff and patients safe
Take advantage of all emergency videos and training modules provided by the facility where you're working
No matter what you do, being caught in a natural disaster like a flood or earthquake can be devastating. Make the situation a little easier on yourself. Being informed of your options in a tight case can ease the stress of traveling to a new country on assignment.
Facing Medical Emergencies Abroad
If you have a chronic health condition, it's especially important to take precautions as you travel. Even if you're the type of person who never gets sick, you never know what can happen abroad. Do your research on medical care in the area that you're going to, so you know what to expect. Likewise, you should:
Make sure you have enough refills of any prescriptions you take
Provide emergency contact information to your manager
Carry a copy of your medical insurance card
Make sure your policy covers you while you're traveling out of state
Avoid taking risks that could cause an injury
If you're traveling to a country where the healthcare costs money and you don't have insurance, you should additionally have some cash saved up to pay for any necessary treatments.
Financial Planning for Travel Nurses
Plan for unexpected events such as theft or loss. For the most part, travel nurses are usually in a secure environment, but you never know what can happen!
Maintain two separate bank accounts and an emergency cash fund
Save copies of the front and back of your credit cards so that you can identify them in case of theft
Get a safe to store valuables and important documents
You don't want to be caught with no money at all. You may even want to leave some money with a trusted family member or friend so that they can send it to you should your trip as a travel nurse go awry.
Travel nursing can be stressful as is, so preparing for any type of emergency is crucial. Use the above information to ensure that you are ready for anything at a moment's notice. Of course, finding a location and job you love is worth the preparation. If you're looking to become a travel nurse, or relocate to start a new adventure, contact Ardor Health Solutions today. We're dedicated to finding the right healthcare position for you.