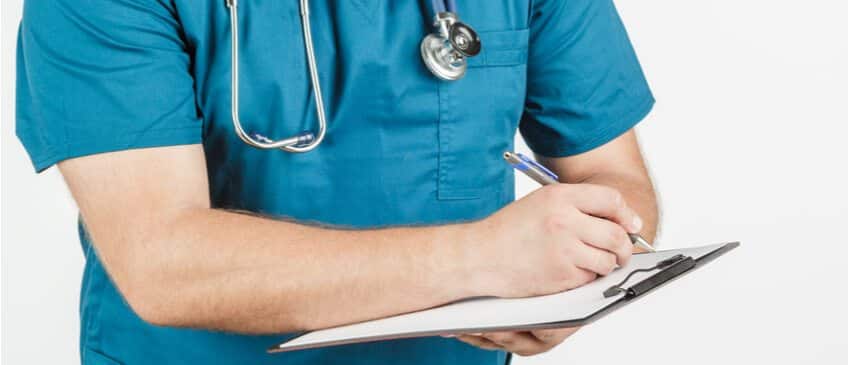 How to Properly List Your Nursing Credentials
In the nursing field, there is a myriad of letters and initials used to show the credentials of each nurse. Nurses might be used to seeing those letters in any order, but healthcare providers, consumers, and patients may not understand what each pair of letters mean. The American Nurses Credentialing Center (ANCC) has created a standard way to list credentials. Understanding the official method set up by the ANCC can help ensure your nursing profile avoids any confusion. Here's how to correctly list your nursing credentials.
An example of the proper way to list your credentials:
Jenny Jem, MSN, LPN, CNS, CCRN
Start With Education
Immediately after your name, list the highest earned degree. Educational degrees are permanent making them the most important type of degree. Non-nursing degrees usually won't be included in your credentials unless the degree is related to your nursing job. An example of a relevant non-nursing degree to include would be your Masters of Business Administration (MBA) if you are a nursing manager. Jenny Jem has a Master's of Science in Nursing meaning the letters MSN directly follow her name.
Licensure
When making the transition to a practicing nurse, educational degrees aren't the only factor. You also have to become licensed. If you are a registered nurse, include the letters RN after your education and LPN if you are a licensed practical nurse. Jenny Jem is a licensed practical nurse, so the letters LPN directly follow her education. Your licensure should appear immediately after your education.
Specialty
Advanced nursing specializations should be added to your list of credentials. The proper place for your specialty is directly after your licensure. Titles like Advanced Practice Registered Nurse (APRN), Nurse Practitioner (NP), and Clinical Nurse Specialist (CNS) can all be included in your list of credentials. Jenny is a Clinical Nurse Specialist, so the letters CNS directly follow her licensure of LPN. Although travel nursing might seem like a specialty, it is not considered an advanced nursing specialization.
Certification
Some nursing specialties might require a national certification. The certification would appear after any specialties. Examples of national certifications include:
Oncology Certified Nurse (OCN)

Family Nurse-Practitioner-Board Certified (FNP-BC)

Critical Care Registered Nurse (CCRN)
If you have more than one certification, list them in the order you obtained them or in order of relevance to your current position. Jenny Jem is also a Critical Care Registered Nurse meaning the letters CCRN follow her specialty.
The listing of your credentials is an important aspect to consider in your nursing career. Displaying your accomplishments and education properly allows potential employers, patients, and healthcare providers to understand exactly what you're qualified to do. After you use these tips to create your nursing profile, check out our job listings page. Ardor Health can help you find a nursing position to match your credentials. Start your nursing career with Ardor Health today!