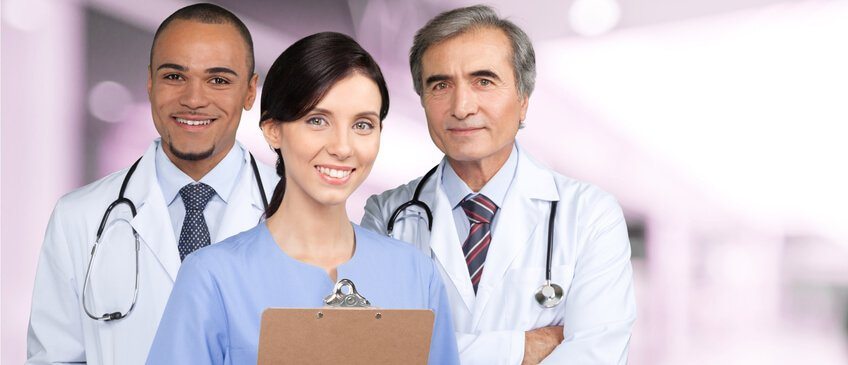 Why You Should Thank a Nurse Today
It is officially National Nurses Week! This is the time of year that we acknowledge nurses for the incredible service they provide to the people in need. Nurses have long been a vital element in the healthcare system and without them, there's no telling where we would be as society. From the school nurses that provide your child with that much-needed cup of salt water when they come in with a sore throat, to the nurses that help you recover from debilitating injury, the services of a nurse are incomparable. These selfless beings put your best interests at heart every day and they deserve to be thanked for their unrelenting dedication to healthcare. If you happen to run into a nurse this week, make sure to thank thank them for all they do.
Ultimate Lovers of Humanity
It takes a special kind of person to be at your beck and call at any time of the night. Nurses have the unique opportunity to be there with you from the time they are admitted to the hospital to the moment you are released. Doctors tend to be in a hurry and do not spend much time with the patient past updating him or her on test results. This is what makes the presence of a nurse so special.
Through the extensive time spent together, a special bond is created between the nurse and the patient. Nurses become the ultimate patient advocate. They tend to be fully aware of what the patient is experiencing and can help the doctor pursue the optimal course of action. A nurse always has the patient's best interests at heart and, if only for that, they deserve to be thanked.
Remarkable Bravery
The efforts of a nurse can be compared to those of a police officer or a firefighter as they are among the first responders. Whether it be in the ambulance or in the emergency room, nurses approach a diverse range of issues with the same amount of caution and care. They are exposed to the best and the worst of society during the line of duty and which leave them susceptible to  tormenting situations.
Patients tend to shout, insult, and even attack nurses as they attempt to give them treatment. The everyday person would walk away from this situation, while a nurse remains headstrong as they administer necessary care. The patience and bravery exerted by nurses are uncomparable and continue to save lives everyday.
Tell the Best Stories
There are a wide range of nursing professions that require dealing with an equally diverse group of patients. These caring individuals come across experiences that the average person would probably only witness in a movie or on television. No matter what their specified field may be, they will always have a hilarious, saddening, or heroic story to tell. There is no better storyteller than one that wears scrubs.
For all of this and more, we would like to thank nurses for being there whenever and wherever we need them. There will always be a role for nurses in our society. Ardor Health Solutions continues to be a quality source of healthcare staffing. If you are looking to join the ranks of these remarkable individuals, visit our job search page or give us a call at 855 GO-ARDOR.