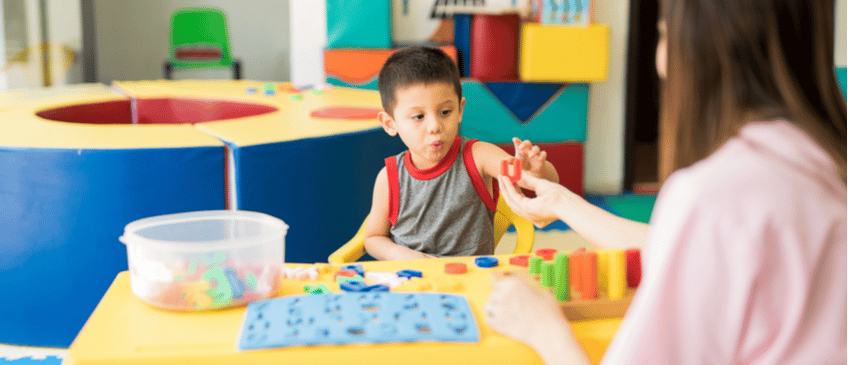 Tips For Starting a New Year as a School Therapist
Starting a new school year is both exciting and frightening. As a travel therapist, you're likely used to starting off again in new places, but that doesn't lessen the stress of beginning a new job and meeting new people.
Ardor Health Solutions has put together some tips for starting a new year as a school therapist. Whether you're a physical therapist, occupational therapist, or speech-language pathologist, these are the things you need to know on your first day of school.
Continue Personal Development
Even though you're likely traveling to and from different school districts, it's essential to continue your personal and professional development. Be sure that you're taking advantage of all the programs your school district has to offer.
Therapists should be informed about Personal Development Days that are scheduled throughout the year. Typically, a school district includes three to five of them each year to keep their staff moving forward with their improvement. Attending the Personal Development Days will also keep you in compliance of CEU's and maintain your certifications.
Review School Orientation Process
With so much travel it can be easy to mix up or confuse different school district's protocols. Prior to the first day of school, review your new school's rules and regulations and the Individualized Education Plans for unique students.
Stay well-informed regarding your school policy to ensure that you can submit timely reports and follow all necessary steps while working with your new students.
Make Friends with a Colleague
In honesty, you won't know the true ins and outs of the school until you're there for some time. Find a coworker that has the same or a similar job position as you and start a friendship. They can help show you the ropes and make the transition into your new travel therapy role seamless.
Friending colleagues will not only help you learn to navigate your school, but you will also have familiar faces to see around the halls.
Keep in Touch with Your Recruiter
All travel therapists have a recruiter that helps them find their travel assignments. These recruiters act as a liaison between your job at the school and your travel agency. If a problem arises, therapists should communicate immediately with their recruiter.
The recruiter and Team Manager along with the Clinical Director can work with the school district to resolve any conflicts, concerns, or situations that need clarification while on assignment with Ardor. Stay open and honest throughout the process to ensure your job success and happiness.
The transition back to school as a travel therapist can be tough, but rewarding. When you're preparing for your first day of school, remember these helpful tips from Ardor Health Solutions. We care about all of our travel clinicians and work to create a positive experience for them. If you are looking to start your travel therapy career, or want help finding your next assignment, talk to Ardor Health Solutions. Speak with a recruiter today.