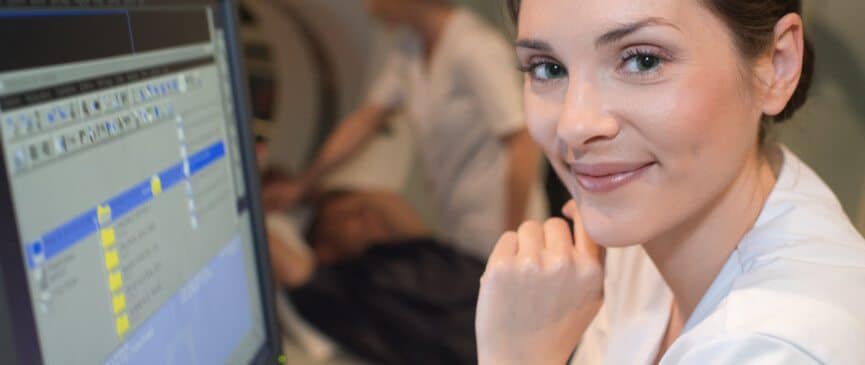 5 Tips for Getting Into a Competitive Sonography Program
Sonography is a vast and rewarding healthcare career choice. After you've become an ultrasound technician, a major step is getting into a sonography program. Programs can be very competitive with hundreds of applicants for only a few dozen slots to fill. Although some sonography programs can seem impossible to get into, there are a few things you can do to increase your chances of being accepted.
1. Polish Your Interview Skills
The interview is always a focus during the application process. Since being accepted into a sonography program might mean a job after graduation, the interview should be treated like a job interview. To prepare for your interview, you can:
Research common interview questions

Conduct in-depth research on the program

Prepare your answers in advance

Run through a few practice interviews with your family
Once your interview skills are polished, you'll be ready for any questions that are thrown at you!
2. Look for Volunteer Positions
Volunteering not only helps an organization or a group of people, but it also adds more to your resume. Your volunteer positions display causes that you may be passionate about and also show your willingness to help. Many applications also require a certain amount of volunteer hours. Take advantage of any volunteer opportunities that interest you and gain as much experience as you can. The skills you might learn volunteering could prove to be invaluable for your healthcare career.
3. Aim for the Maximum
Sonography programs usually make the minimum requirements known to applicants. Knowing the requirements lets you gauge the average level of skill the program looks for. You can use this information to go above and beyond the standard skill level. If the minimum requirement is a 75% in Physics, you can take practice exams, night classes, or advanced study sessions with instructors to increase your knowledge of physics. By going above the minimum requirements, your application is already set apart from a majority of other candidates.
4. Pay Attention to Extra Notes
The program requirements may also include extra notes that expand on the characteristics candidates should have if they'd like to be accepted. A few additional notes to look for are:
Any certifications that are relevant to the medical field

Courses in medical terminology

A CPR course
These extra notes vary with each program. Make sure you read through the requirements of the sonography program thoroughly to ensure no detail is missed.
5. Rinse and Repeat
The goal is to get accepted on your first try, but that isn't always the case. Being denied isn't the end, and the experience can be used to increase your skills. If you feel like you didn't volunteer enough, apply for more volunteer opportunities. Maybe you weren't as well-versed in ultrasound technology as you thought and you might choose to enroll in an online ultrasound program. Getting accepted into a competitive sonography program can entail a lot of trial and error. Don't get discouraged; try to expand your skill set ahead of your next application.
Once you've been accepted into your ideal sonography program, Ardor Health Solutions will be waiting for you! Our job listings page includes healthcare positions in various fields including sonography. Contact us online or take a look at available healthcare positions to start your career today.