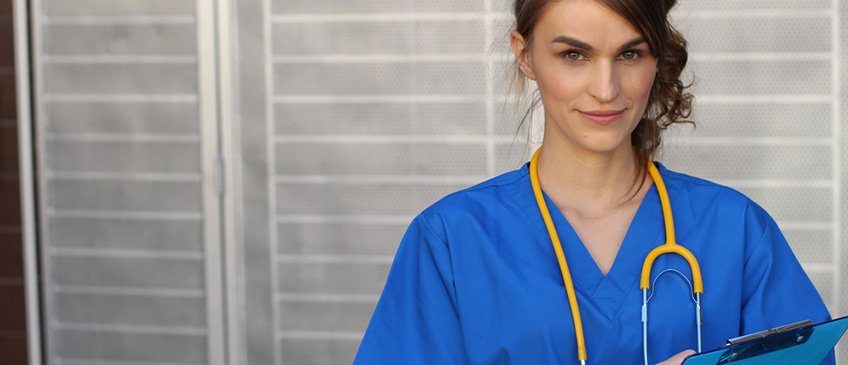 Tips for Working as a School Nurse
Whether you are a nurse fresh out of grad school or already have experience from working in a hospital, a school brings a unique set of challenges. Because every school is different, there are few rules set in stone. However, those who worked as school nurses in the past (or are still working in the classroom environment today) have picked up some general tips that anyone can use.
Always Plan Ahead
While working in a school clinic may not be as demanding as the ER, you'll still have your hands full. You might be the only medical expert in the building. You will need to manage your time as efficiently as possible so that every child gets the attention he needs. This means planning for your days in advance. Know when you will have your brief lunch break (many kids get themselves hurt or sick during mid-day recess), look out for any planned field trips where children are more active than usual and return with bruises, and keep a backup plan in mind for emergencies.
Get to Know Parents
Not all parents will want to chat with you, but you never know unless you reach out and ask. When you suspect that a child may need treatment outside of school, or you're not sure if a child is looking for an excuse to stay out of class, contacting their parents to get an idea of their habits and behaviors can help save you some frustration. How receptive parents are tends to depend on what type of school you work at. A mother of an elementary school student usually wants to know everything about how her child is doing, but one for a high school student may feel confident enough in her son that she won't ask much.
Maintain Your Independence, But Make Sure to Reach Out
As mentioned before, you will most likely be the only medical expert nearby. There will be many times where you have to make a decision about how to best help a student without getting a second opinion. Embracing your autonomy means making firm recommendations. Recognize when there are kids who come in, not because they need treatment, but because it's the only way someone pays attention to them. You can prepare for your time as a student nurse by getting in touch with other people who work within the county and see what local advice they can provide. School nursing is challenging, but many in the field find it rewarding to work with kids, providing the nurses a fresh perspective on life.
If you're looking for a school nursing job, check out our list of available positions!