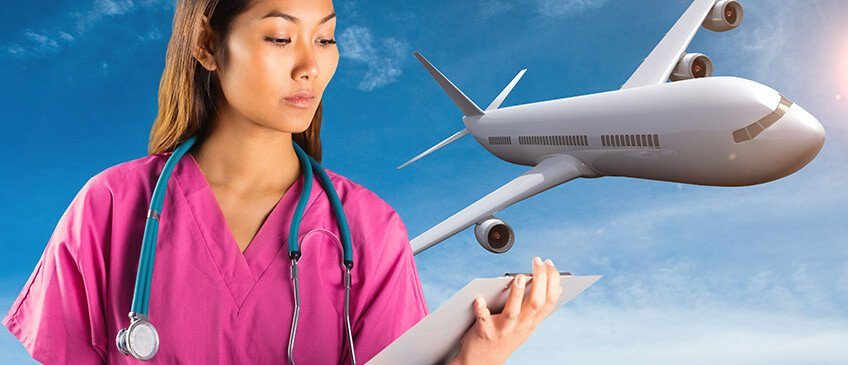 Travel Work vs Permanent Placement
When you are looking for a new job in the healthcare field, choosing between permanent placement and a traveling career largely depends on your lifestyle. Neither choice is strictly right or wrong. What do you need to consider between travel work and permanent placement? At Ardor Health, we help healthcare employees answer such questions daily.
Permanent Placement Healthcare Work
Permanent placement positions in healthcare are usually more sought out than traveling jobs. Many employees look for a permanent placement so they work somewhere that is close to their friends and family, are somewhere familiar, and can achieve stability. Many travel jobs also run off of a contract, which means the employee does not stay at the hospital or clinic for longer than an average of two to three months. While this provides a chance to work in many different settings, it may not be the best choice for someone who has to take care of children and pay a mortgage. Those most interested in permanent healthcare work are people in older age groups.
Travel Healthcare Work
Travel healthcare work is seen as a desirable option by many recent medical school graduates who may not have a lot of experience working in the field. With travel work, the same short contracts that push away older workers can give younger people a chance to find their strengths. Demand for traveling physical therapists, nurses, occupational therapists, and others is also high due to increasing lifespans in rural and urban areas.
When it comes to downsides, travel workers are rarely able to visit home unless they choose a position nearby. Hours can also vary between businesses, meaning that travelers may not be able to maintain a consistent schedule when changing jobs. While some people can make fast friends in a day, others need more time to make a connection with employees or locals in the area.
Travel workers have the opportunity to experience diverse regional flavors around the country as they improve their craft. On the financial side, traveling employees in the medical field often have higher pay than staff workers in hospitals, and can still obtain the same employee benefits as a full time staffer. Many travel workers find their dream jobs through their journeys around the country. Ardor Health assists healthcare employees of many specialties with finding permanent and travel healthcare positions. Take a look at our medical job listing today and discover the career best for you!