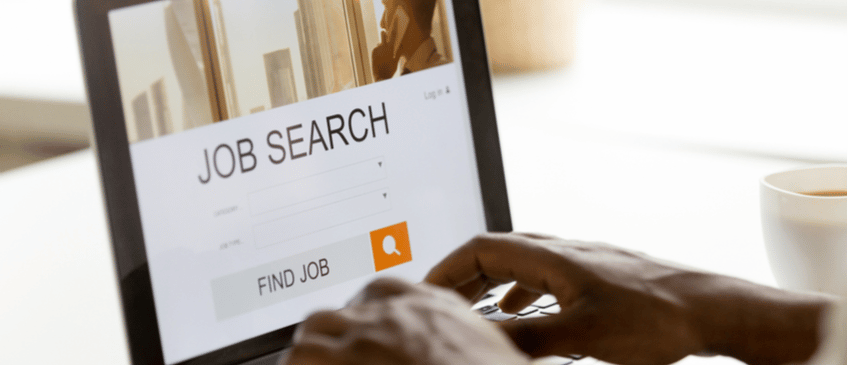 Why a Recruiter Works Better than a Job Board
Searching for a job in the healthcare field is arduous and overwhelming. People often scour over job boards in search of their ideal job and spend hours perfecting their application only to be dismissed. Applying for jobs can feel like a full-time job itself, and when you have bills to pay you might be anxious to get started.
Thankfully, job boards are not the only option when you're applying for a healthcare position. One of the best resources to utilize during the job hunt is a healthcare staffing firm. These businesses have dozens of skilled recruiters that can help you land the next step in your career.
Whether you're a nurse, therapist, speech pathologist, or any other type of clinician, working with a professional recruiter is the way to go. Here are some of the reasons why a recruiter works better than a job board.
Protect your Privacy
When you use a job board to start your search, you often have to provide some of your personal information. Though it's easy to believe this information is only used for simple reasons, the reality is that it can have more severe consequences.
Not only can strangers easily access the information you provide, but the job board could also inadvertently notify your current employer of your job search. A recruiter will only give out your information when they have your permission. Your job search remains confidential, and your information is protected.
Inside Knowledge
The job of a recruiter is to be familiar with the hiring process and get to know their client. When you work with an experienced recruiter, you have access to all their knowledge regarding the role. They can give you insight into the company's culture, hiring practices, and expectations.
A good healthcare staffing agency invests in the success of its clients. Recruiters can edit your résumé, coach you on the interview process, and help you accept a job offer from a top-notch company.
Stand out
When you post on a job board, you are little more than a résumé. Thousands of job seekers put their information on job boards with the hope that the perfect employer will stumble upon it. A recruiter cuts out the middleman and gets your application directly in front of hiring managers.
Once you spend time working with a recruiter and allow them to learn more about you, your recruiter can advocate on your behalf and make sure your application stands out. The recruiter knows about your interests and skills and can present them to hiring managers in the best light possible.
Reduce Job Search Anxiety
As we previously mentioned, the job search can feel like a job in itself. Since very few of us have the time to sift through thousands of job descriptions every day, it's common to do the bare minimum and call it quits.
Recruiters do the hard work for you and reduce the anxiety that comes with job searching. They can help schedule interviews, track your résumé, and keep you organized throughout the process. A recruiter can give you peace of mind knowing that someone always has your back.
If you're serious about moving to the next step in your career, ditch the job board and enlist the help of a recruiter. Ardor Health Solutions is a rapidly-growing healthcare staffing agency that is dedicated to your success. We work with you to find you a high-quality position in a location you love. Contact one of our recruiters today at 855-GO-ARDOR to learn how we can help you.