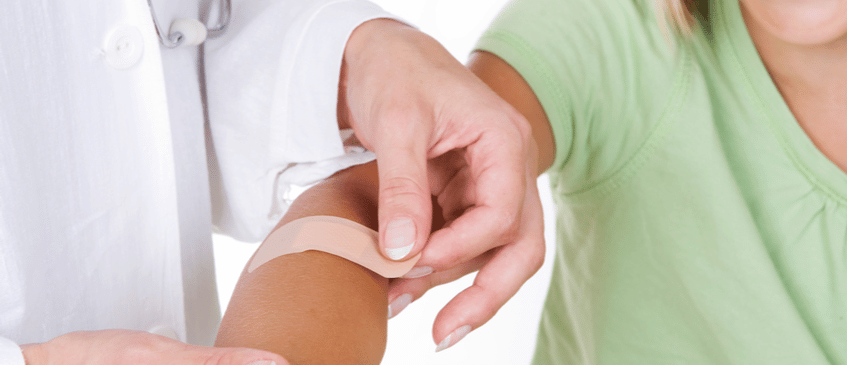 Why Nurses Choose to Work in Schools
School nurses are more than just the people who put a bandage on a cut and fix a runny nose. Not only do they take care of school children's various aches and pains, but they also educate students and teachers on the importance of health and how to take care of their bodies.
Though it may seem challenging at times, being a school nurse is rewarding and offers a variety of benefits. Here are some of the reasons travel nurses choose to work in schools.
Easy Schedule
Working at a school means that your schedule follows the typical hours of a school day. Unlike working at a hospital where you may work nights and weekends, school nurses are only required to be at work when children are in the building. You also have most holidays and breaks off, meaning that for three months each year you have a nice summer vacation.  
Long-Term Contracts
Working as a school nurse also gives you a long-term contract. While the typical travel nursing contract is only about 12 weeks long, working at a school means that you are placed for the duration of the school year. Travel school nurses can expect a 43-week contract, allowing you to increase your experience and work with the students you love.
Variety of Job Roles
Working at a school doesn't necessarily mean that you have to be the school nurse. If you want to work in a school, positions can range from working onsite treating children to one-on-one care with medically frail children who need assistance getting to and from school.
More Autonomy
As a school nurse, you are considered the school's expert in all things medical. Working in a school setting means that you don't have to follow the orders of other doctors or higher-ups. You can make your own decisions and advise students and teachers about their health.
Helping Children
School nurses have the unique opportunity to work with children and educate them about their health. Your job promotes healthy and successful students. You can also work closely with individual students that may need more attention to help them develop and thrive.
Working as a nurse in a school setting has an array of benefits that make for a great experience. If you've realized these benefits and want to get started as a school nurse, contact Ardor Health Solutions today. We are a healthcare staffing company that can help place you at the school of your dreams. Contact a recruiter today at 855-GO-ARDOR to learn more.