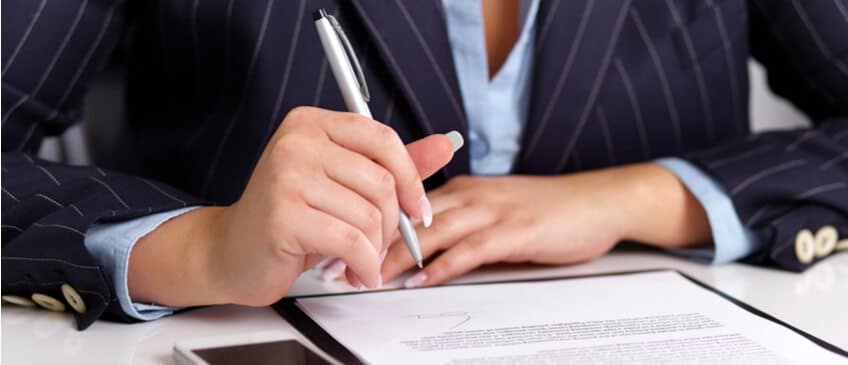 Top 4 Areas to Look into with a Prospective Employer
The job search process is one that few enjoy. It often consists of numerous applications, long waiting periods, and the unfortunate possibility of denial. New nurses are affected by this the most, as they have little experience and are in search of any facility that'll give them a chance.
Most new nurses make the mistake of latching onto the first employer that makes contact. Caught up in the excitement of being selected for an interview, they tend to overlook pertinent details that may raise red flags. The interview process is likely to happen in phases, giving you more than enough time to make yourself aware of the organization and its components. Before you sign on the dotted line, make sure you thoroughly inspect these four areas of the job.
Staffing
All units have budgeted staffing plans. You should inquire about staffing details like if the facility operates on an acuity system and if so, is that system used often? You are also free to look into the reason for position vacancy.
Many factors lead to the vacancy of a budgeted position. An organization's attempt to save money, negative reputation, or subpar hiring practices are a few possible reasons. You should make yourself aware of staffing practices to ensure that the position is best for you.
Scheduling
Scheduling is another important aspect of the job. Find out the basics like how the unit handles weekend scheduling, shift rotation, and the call policy. It also helps to know if scheduling is done electronically or by personnel. If it's the former, who is in charge of scheduling and how consistent is it? Is the schedule made weeks ahead of time and does it accommodate paid time off? Make sure you find answers to these questions before accepting the position.
Management
Management styles vary, and it is up to you to decide which one suits you best. There are nursing managers who are paternalistic and treat employees like children; monitoring them closely, providing rewards for achievement and reprimanding for mishaps. You also have those who believe employees need room to grow so they can thrive and learn from mistakes. Your first manager will likely shape your outlook on the profession for some time, so be sure to choose a working environment that makes you feel comfortable.
Co-workers
Much like managers, co-workers help shape the work environment. You'll likely spend 40-plus hours a week with them, so it'll behoove you to get an idea of who they are. Their energy can either motivate you or make you dread going to work each day. Do your best to speak to as many staff members from the unit as possible during the interview process. Not only can you get a grasp of their personalities, but they can provide a first-hand account of working in that unit.
Allow the healthcare staffing experts at Ardor Health Solutions to help you find just the right travel nursing position! We have the resources to get you in contact with hiring managers around the nation in need of your specific skills. Find a travel nursing assignment on our job listing page or call 855-GO-ARDOR today!