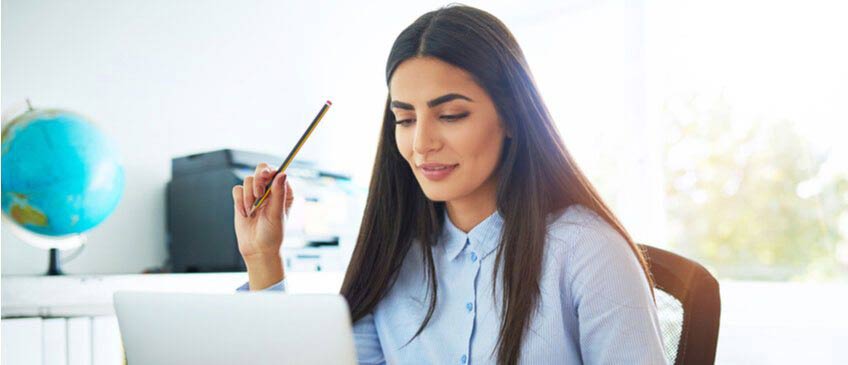 3 Tips on Getting Ahead in Your Job Search
The summer months can be the most stressful for a rising registered nurse. Not too long ago you may have been a student attending clinicals, now you've graduated and passed the NCLEX. Many people would say that the hard part is behind you, but they haven't considered the job search process. Before you start sending out those applications, allow these three essential tips to guide you.
Pay Close Attention to Voicemails
Prospective employers sometimes leave extremely pertinent information in voicemails. Considering that most people choose not to answer phone calls from unknown numbers, the least you can do is check your voicemail. Hiring managers are likely to let you know when you can contact them or how soon they need to hear from you to continue the interview process. Ignoring voicemails can be the difference between securing a job and the continuous filing of endless applications.
Your voicemail greeting should also be professional. Many people set their voicemails and forget what it is. An unprofessional greeting can give hiring managers the wrong impression and encourage them to pursue another candidate.
Keep Content Error-Free
You should become close friends with spell check during your job hunt. Anything with your name on it is a representation of you. This includes everything from the initial application to the follow-up email. A seemingly minor grammar issue can catch the eye of a meticulous hiring manager and raise a red flag. They may overlook one mistake, but repeated errors are unacceptable. Thoroughly review all documents for grammar and punctuation as well as the accuracy of information before submitting.
Be Professional Throughout the Process
As if we haven't stressed professionalism enough, one last reminder can't hurt. Professionalism speaks to everything from your phone conversations to how you dress for the interview. A good rule of thumb is to treat every encounter with a prospective employer as an interview. Oftentimes, hiring staff will use a casual tone during conversations to see how the applicant responds. Maintain your professionalism throughout the job search and interview process for the best chances of securing the position.
In the unfortunate instance you are rejected via email, take the time to respond. Thank the hiring manager for considering you as an applicant and continue on your job search with your chin up. Many organizations run multiple hospitals. They may not have a position for you at one location, but your unwavering professionalism can lead them to consider you for another.
Allow Ardor Health Solutions to lend a helping hand during your healthcare job search. Ardor Health Solutions is a healthcare staffing company that provides skilled nurses with travel therapy and permanent placement opportunities nationwide. With Ardor Health Solutions, you no longer have to worry about filling out lengthy online applications and waiting for a response. We put you in direct contact with hiring managers nationwide. Visit our job listings page for a full outline of healthcare opportunities across the country.