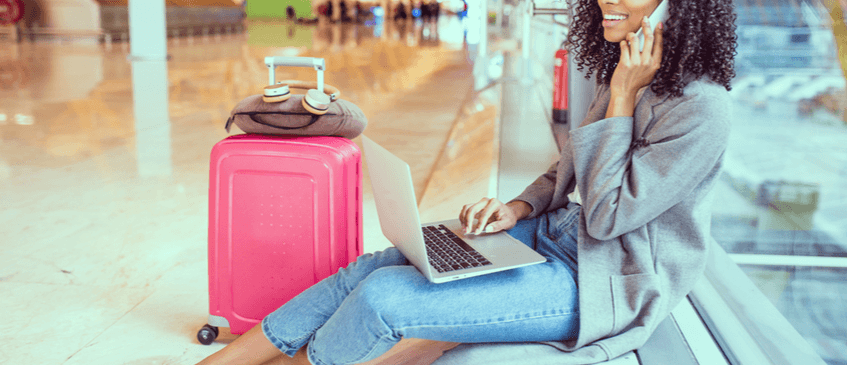 Hitting the Road as a Travel Nurse
As a registered nurse, you have a lot of flexibility when it comes to your work situation. If you love adventure, you might want to consider transitioning from a staff nursing position to a role as a travel nurse.
It's exciting to know that there's a career out there for a healthcare provider that allows them to see the country while doing the job they love. While it's tempting to jump on the next train, it's important to do research and make sure that you find a position that will help you maximize your potential.
Carefully Choose a Staffing Agency
A reputable travel nursing agency will help you:
 

Find a job that fits your skills

 

Obtain the correct certifications and licenses

 

Help you find housing in your new area

 

Make sure you get paid as promised
Avoid companies that do not provide these benefits as part of the staffing process. Ask for references from other nurses who have worked for the company, who will be able to warn you about any hidden pitfalls. When you receive a job offer, review all the terms to make sure it fits your lifestyle needs. Discover how Ardor Health excels in healthcare staffing.
Consider Your Desired Location
Even if you're very open-minded about where you end up as a travel nurse, have a short-list of dream locations. Having an idea of where to go streamlines the application and licensing process. Obtain a compact nursing license, valid in 25 states. If there are states on your location list that don't take your license, find out about the licensing procedures and get started as soon as possible. In some cases, you may only have a few weeks' notice for a new assignment, but it can take months to get a nursing license in some states. Not sure where you want to be? Consider the top 6 states to work in as a travel nurse.
Understand the Pay and Tax Structure
Travel nursing typically pays more than a similar staff position, but that the amount accounts for travel pay, meals, and housing stipends. A recruiter from the staffing agency should be able to help you break down the hourly wage so you can compare apples to apples when it comes to how much you'll be earning.
If your agency doesn't offer tax assistance, make sure to hire a good accountant who can help you understand how the structure of your pay and the fact that you're working in different states will impact your tax bill.
Get Ready to Work
Travel nurses are hired to fill in for staffing shortages, so you'll often be in the fray without formal training or orientation. Be prepared to take charge and use your skills to the best of your abilities. Travel nursing is an excellent position for anyone who can think on their feet and feels confident in their education and ability to provide quality care.
If you're craving a shift from your day-to-day routine to something exhilarating, why not explore a travel nurse opportunity in the United States? At Ardor Health, we fill the demand for eager nurses like you all over the country. What will your next city be? Look up available opportunities on our Job Board or call 855-GO-ARDOR to get started.