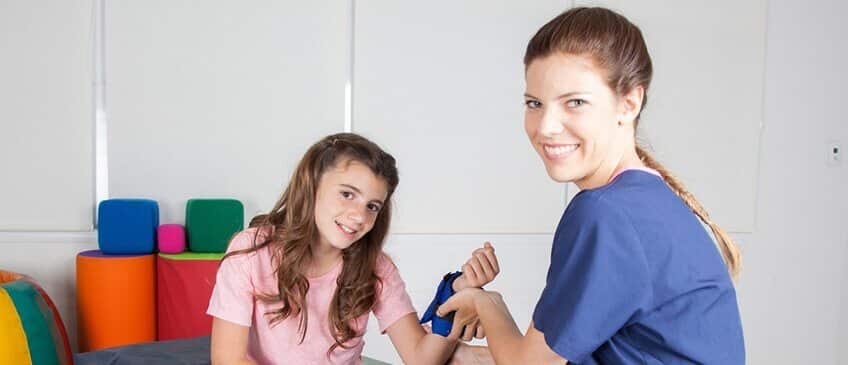 Ardor Health Traveler COVID-19 Program
First and foremost, Ardor Health Solutions would like to thank you all for everything you are doing for patients, students and our schools and facilities around the country in response to COVID-19. We are so thankful and proud to have you as an Ardor employee and part of our Ardor family.  Below, you will find several key points to ensure that we are staying on top of all recent developments regarding COVID-19. The Traveler COV-19 Program is designed to support you fully and reduce as much stress as we can. 
 In addition, we are closely monitoring the CDC website and World Health Organization news to ensure we are following and properly instructing our staff in relation to travel, travel restrictions, and screening requirements. 
"To ensure continuity of operations of essential functions, CDC advises that critical infrastructure workers may be permitted to continue work following potential exposure to COVID-19, provided they remain asymptomatic and additional precautions are implemented to protect them and the community."
https://www.cdc.gov/coronavirus/2019-ncov/community/critical-workers/implementing-safety-practices.html
We care deeply about your concerns and are available to correspond with our travelers. Please email us at Compliance@ArdorHealth.com if you have any questions.
Ardor Health is here to support you and truly appreciates your compassion and dedication during this time. If you have questions, or concerns, please reach out to us. 
If you have been vaccinated. The CDC has an app where you can update your vaccination status! V-safe is a smartphone-based tool that uses text messaging and web surveys to provide personalized health check-ins after you receive a COVID-19 vaccination. Through v-safe, you can quickly tell CDC if you have any side effects after getting the COVID-19 vaccine. Depending on your answers, someone from CDC may call to check on you and get more information. And v-safe will remind you to get your second COVID-19 vaccine dose if you need one.
More information:
https://www.cdc.gov/coronavirus/2019-ncov/vaccines/safety/vsafe.html
1. Where should I go to learn more about COVID-19?
The situation surrounding COVID-19 is ever-changing. There are a host of websites and resources that can help you, such as:
The Center for Disease Control and Prevention of Coronavirus (COVID-19)
Clinical Questions about COVID-19
24 Hour CDC Call Center Hotline
2. What should I do if I begin to experience COVID-19 symptoms?
You should use your best judgement and take all precautionary measures to ensure your safety and the safety of those around you.  If you develop any fever that measures with a temperature > 100°F OR respiratory symptoms consistent with COVID-19 (cough, shortness of breath, sore throat), you should immediately self-isolate. In addition, you should reach out to Ardor Health Solutions and your current contracted facility that you are working at promptly so they can notify their local or state public health authority and coordinate consultation and referral to a healthcare provider for further evaluation, if warranted. While on assignment, you are expected to follow the facility's protocol for COVID-19 exposures/potential exposures.
3. Who should I contact from Ardor Health?
We have setup a specific team to support you through a COVID-19 Hotline. Our response team is ready to help you 24/7. Please don't hesitate to call # 844-782-6728 if you have any questions.
4. May I leave my current assignment early for a new assignment?
We know your passion and aid is needed all over the country due to the ongoing pandemic. However, it is important to remember that your current facility and the patients and people who depend on your are relying on you as well to provide much needed care. Leaving your contract will put your co-workers and patients at an increased position of crisis with any sudden departure. At the end of the day, we are here for you! Once your assignment is up, we'll be able to find you the best possible position to suit you.
5. What happens if I get sick on Assignment?
Please call 844-782-6728 for immediate assistance.
6. How Should I notify Ardor Health Solutions of possible quarantine or exposure to COVID-19?
Firstly, lease contact your recruiter as soon as possible.
You may also call our hotline at 844-782-6728.