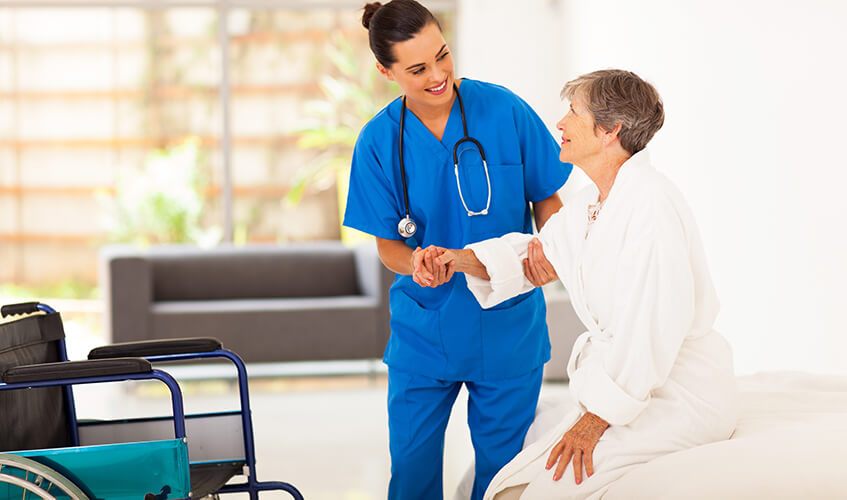 Home Health Adding More Jobs Compared To Other Settings
Home Health Job Growth On The Up & Up
Anyone who enjoys working in a Home Health setting is in for a pleasant surprise. New information from the U.S. Bureau of Labor Statistics shows that Home Health has added more jobs than any other healthcare setting.
In the past, Home Health has been the subject of high turnover, but that appears to have changed over the last 12 months. The Home Health setting has addded 74,900 jobs at a growth of 5.8%!
The chart above shows off the various changes over the past 12 months in different health care settings. Outpatient care grew at 4.2% while hospitals grew at 3.7%. Nursing and residential care grew as well, but only by 1.2%.
In the first quarter of 2016 alone, Home Health added 30,000 jobs! Specifically, home health care added about 10,000 jobs in each month of 2016's first quarter, higher than the 12-month average of 7,000 jobs.
According to HomeHealthCareNews.com, these numbers point to widespread predictions that home health will be among the fastest-growing employment sectors as the population ages.
In March alone, Home Health reached upwards to 9% of health care employment. Nursing and other residential care facilities accounted for 21 % of healthcare employment. However, that number could change in the near future, since a large amount of Baby Boomers are projected to retire.
To sum up, the health sector added 118,000 jobs in Q1 2016, nearly identical to the 119,000 jobs added in Q4 2015. However, reports predict that job growth pace in the health sector will slow from its recent, brisk pace.
You can read the entire report in full by clicking here.