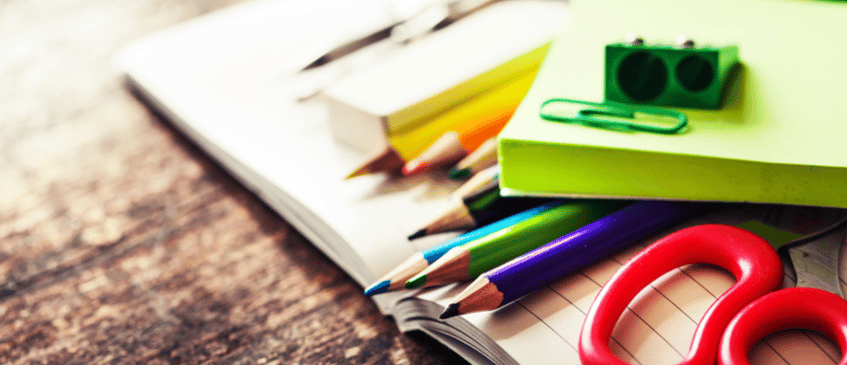 How to Save Money on School Supplies as a Travel Therapist
School therapists typically require a vast array of supplies to work with their students. Whether you're a physical therapist, occupational therapist, or speech-language pathologist, your supplies are essential to your student's success.
Constantly buying and rebuying supplies each assignment gets pricey, so it's nice to save money wherever you can. Ardor Health has put together some tips on how to save money on your back to school supplies this year as a travel therapist.
Find Stores with Discount Prices
As the back-to-school season is getting into full swing, department and grocery stores are stocking their shelves for teachers and students alike. At some point or another, these stores typically offer a discount or sale on some of their items. Places like Walmart, Target, and even Dollar Tree have back-to-school basics you can easily pick up.
Take advantage of these sales by making a list of stores near you and keeping track of their coupons and deals. It may be worth signing up for newsletters from these stores as well.
Look Online
If you don't have the time or patience to visit multiple stores for your school therapy needs, consider shopping online. There are dozens of online stores that sell school supplies in bulk or at discounted prices and can ship directly to your home or school.
Some websites are specifically dedicated to school supplies for teachers and faculty across a wide range of grade levels and teaching areas, making it an ideal place to find all your supply needs. Places like Discount School Supply and School Specialty offer everything from pencils to classroom furniture, all at a low price.
Do It Yourself
Travel school therapists sometimes need unique items that classroom teachers do not. As an experienced school therapist, you know what you need to help your students. Sometimes you can skip the pricey therapy tools and make them yourself.
Things like sensory tables can be made at home using plastic containers filled with household materials like rice and sugar. You can incorporate tools like funnels and buckets that you have lying around the house to create a fun and engaging sensory table your students will love.
Reuse Old Items
Before you go out and buy all new supplies, see what you have lying around already. Extra pencils, markers, rulers, and scissors can be reused for years even if they're a bit beat up.
Before leaving for your next assignment, see what you can reuse or transform into items you can incorporate in the school year. Get creative! If you need inspiration, there are hundreds of ideas on Pinterest and teacher blogs.
Shopping for back-to-school supplies as a travel therapist may seem overwhelming, but it shouldn't put a damper on the excitement of a new year! Be sure you're prepped and ready to take on your next travel therapy assignment and save money on supplies.
If you're a travel therapist that's eager to start their next journey, contact Ardor Health Solutions. We help travel clinicians from around the U.S. find assignments in atmospheres where they can thrive. Contact our office to speak with a recruiter today.