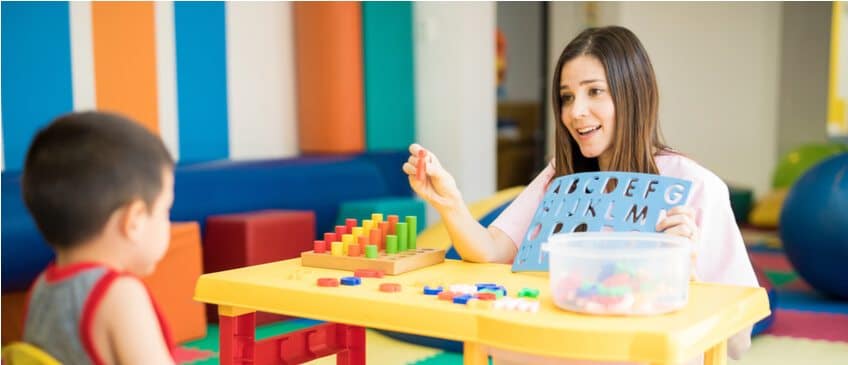 The Role of Paraprofessionals in Special Education
Paraprofessionals have administered support for special education students for over 50 years. Originally, support was primarily clerical and focused on one-on-one student assistance. As the number of paraprofessionals has increased, so too has the number of methods of instruction available in the classroom. It's important to understand the role of paraprofessionals and what they do to provide essential care to students with disabilities.
What is a Paraprofessional?
Sometimes called a paraeducator, paraprofessionals are educational workers who are not licensed to teach. They perform many duties in the classroom. Paraprofessionals are assigned to one child, or they may work with an entire class. Paraprofessionals can also provide support in:
The computer lab

The library

Any media center
Paraprofessionals make a difference in the classroom and ensure that a child's Individualized Educational Program (IEP) stays on track.
How Do Paraprofessionals Help?
Frequently, paraprofessionals work in special education classrooms. From taking notes for particular students, to helping a child with behavioral problems, paraprofessionals are trained to handle a myriad of situations. Because of the many different needs a child might have, it's essential that the paraeducator is attentive and takes notes on each student in her classroom.
Paraprofessionals might be required to:
Provide instructional support in small groups or one-on-one

Modify course materials

Implement behavior management plans

Meet with teachers to ensure each student is learning effectively

Collect data on students

Provide personal care for students

Help transport any child in a wheelchair
For students with a physical impairment, paraeducators can assist with feeding and bathroom usage. They also help children who may be prone to wandering around stay on track with the group. All of this is done under direct supervision of a qualified teacher.
Qualifications of a Paraprofessional
According to the U.S. Department of Education, the requirements for paraprofessionals are listed in Section 1119 of Title 1, as amended by the No Child Left Behind Act. Title 1 paraeducators are required to have:
A high school diploma or equivalent.

Completed at least two years of college or obtained an associate's degree

An attitude suitable for working with children

An interest in learning about the needs of special education students
It's essential that these qualifications are met to ensure that every child's IEP is addressed thoroughly.
Paraprofessionals are a part of the educational team. Their qualifications set them apart from other school workers such as playground assistants, and after school caretakers. As more students with disabilities continue to enroll in schools across the nation, the number of opportunities for paraeducators increases. If you'd like to be a part of the educational system as a paraprofessional, why not use our job listing? Ardor Health Solutions can help you find a place to put your skills to use and help students learn. Start your paraprofessional journey today!