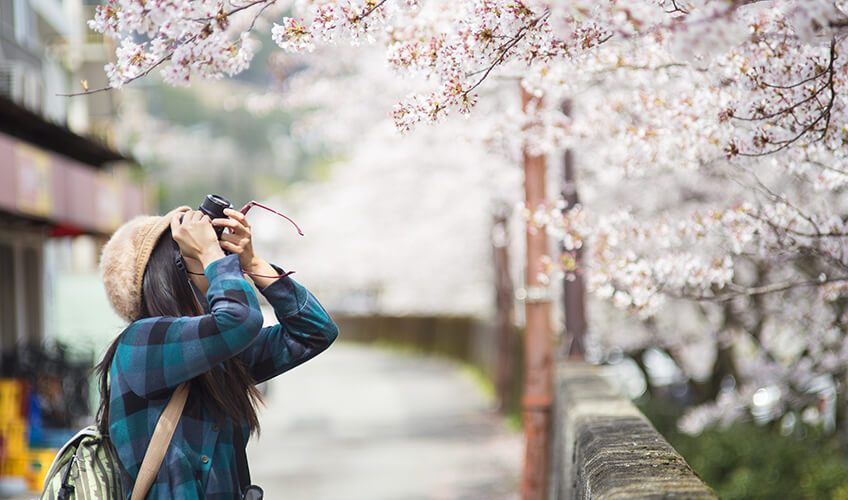 The Best Places To Travel In Spring
Spring is finally here and there is no better time than now to travel the country! There are countless opportunities all over the country, whether you're a travel therapist (PT,OT, or SLP) or travel nurse. Now may be the time to visit some of the "colder" states as the flowers start to bloom and the temperatures start to warm up. But where should you travel to? Well, that all depends on you, since Ardor Health has jobs all over the country that are ready for you!
Traveling To Somewhere You've Never Been
Perhaps you've always wanted to visit the Northeast and see Boston in the spring time, or perhaps you've heard about how beautiful the Carolinas can be when the flowers are blooming, so why not see it for yourself? Spring can be one of the best times to travel to new places because of the beautiful weather you can find. But those are just a few areas of the country that are perfect to visit in the spring time. Why not take a look in a state you're interested in right now?
Traveling is a great option even if you are new to the world of travel therapy or travel nursing. Our team of recruiters will work personally with you to find you the best opportunity as a new grad in your preferred setting and area of the country.
Traveling To Visit Family
Traveling can be one of the most rewarding career paths you can take as a Physical Therapist, Occupational Therapist, Speech Language Pathologist or Nurse, but having to spend time away from family can be a difficult choice. As a family owned company, Ardor Health understands the value of keeping your loved ones close. We can always work to find you travel assignments that can put you close to your family. But say you want to visit some extended family you haven't seen in awhile, not a problem! The country is yours to travel, so why not catch up with friends or family in locations you'd normally have to pay to visit? We think you should get paid and have the ability to see the people and places you love. If you fall in love with a particular area, many facilities can offer travel extensions from six months to a year, allowing you to get to know a city even more!
Ready to get started? We have a job for you!
Call 855-Go-Ardor
Or Search Open Jobs Now!