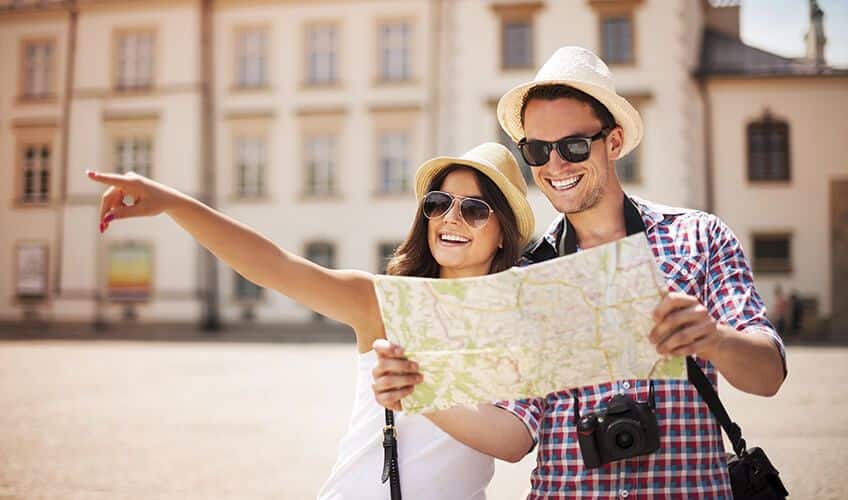 Travel Therapy Is Always Better Together
You probably know that travel therapy is one of the best options for therapist's career, especially if you're a new grad. Traveling allows you to see the country while getting paid to help others and grants you almost limitless opportunities! But some people think that travel therapy means they have to be away from friends or their significant other. But that's not really the case anymore. Ardor Health makes traveling with a friend or partner easy, whether you're a Physical Therapist, Occupational Therapist, Speech Language Pathologist, or any other Allied Health professional.
Traveling With Your Significant Other

Many Travelers often say they are worried how traveling might affect their relationships. On one hand they would love to see the country and help others in different states. But on the other hand, they don't want to be apart from their significant other for a long period of time. But many travel therapists enjoy the comfort of having the best of both worlds!
The picture on the right is a photo of Gabe and Jessica Renzi. They are two physical therapists that have been traveling together for several years! To date, they have worked at 13 different assignments in 5 states. They are a great example of how traveling with your significant other can open up your career and your life to new and exciting possibilities.
You can check out their website here.
Of course, it's great if your partner is in the same healthcare field as you, but that doesn't mean you can't travel together if you're in different fields. If your partner isn't in the same field, they could travel with you and work remotely if their job allows it. Telecommuting is becoming more and more popular among employers. Your partner could also take a few months off and take online classes while they travel with you.
 
Other Traveling With Your BFF
Traveling with a friend is also a great option, especially for new grads. Ardor Health would work to find both of you a position in a new city, allowing you both to ease into the change in location and atmosphere. Starting off your career with a friend by your side is one of the best ways to get started in travel therapy! Having someone to share new experiences with is priceless when traveling.
But at the same time, you can expect to make many new friends along the way, possibly wanting to start new travel contracts with them in the future as well.
That's the advantage of traveling with Ardor Health. Your personal recruiter will do their best to find a place to lives for both of you and your partner/friend that accommodates the both of you. It may cost a bit more to take someone with you, but Ardor Health's compensation plans will easily lift any financial burden that you may have.
Are You Ready To Travel With Someone Else?
Call us at: 855-GO-ARDOR
Or Email us at: Info@ArdorHealth.com
Visit Us: www.ArdorHealth.com