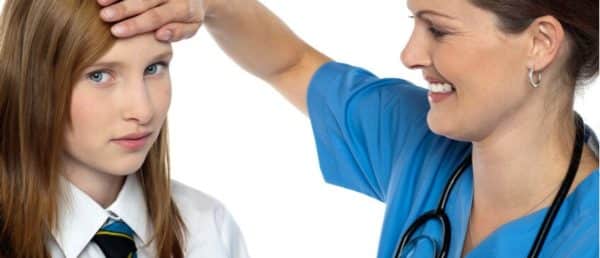 4 Surprising Facts a School Nurse Wants Parents to Know
A school nurse carries responsibilities that go above and beyond the call of duty of a typical nurse. School nurses often fulfill several roles for students like mentor, counselor, and parent. As a nurse working on campus, you build connections with students that no other school employee has the opportunity to build. Over years of establishing unique relationships with students, school nurses have gathered a few facts they would like to share with parents.
Moods
Many students come into the nurse's office because of anxiety and stress-related issues. Students of all ages deal with peer pressure while juggling various responsibilities. Many students are inundated with homework, chores, and after-school clubs or sports. In this day, it is not uncommon for students to develop anxiety disorders.
According to a 2012 National Association of School Nurses report, the top five health conditions of U.S. students are mental-health issues. Some indications of anxiety include excessive worry, trouble sleeping, difficulties concentrating, and drops in grades. Your child may also display physical symptoms of an upset stomach, chest pain or heart palpitations, and headaches. These symptoms may suddenly disappear on the weekend when your child is no longer in school.
Food and Hydration
Approximately half of a student's daily caloric intake occurs during school hours; yet children are often too distracted by peers and school work to be mindful of their eating habits. Throughout the day, students must have access to a nutritious meal, healthy snacks, and water. Parents can help their children get the hydration they need at school by providing them with a water bottle each day. It also helps to have a plan for meals; whether kids take lunch from home or eat at school, it's important they receive a balanced meal.
Family Matters
What happens at home usually goes to school with your children. Family matters are concerning to children, and it is best that they are addressed before the next school day. Children typically hide their emotions and do not like to show they are affected by things that do not directly concern them; however, young children are especially susceptible to internalizing problems and may blame themselves. Communicating with your child will help them cope and deal with the hard times at home.  
Missing School
When times are rough, do not let your child skip school. Allowing your child to avoid issues does not help them overcome them; instead, help him confront his issues by being present in his life. It can be easy to allow a busy schedule to impede building a connection to your child. Be sure to take the time to talk with him about what's important. A child that takes the time to work through his problems will be better able to problem-solve and cope as an adult, a vital skill that will lead him toward success.
School nurses are a vital connection between a child's school and home life. If becoming a school nurse and working with children is the next step you want to take in your nursing career, Ardor Health Services will help you find the right school nurse location for you.