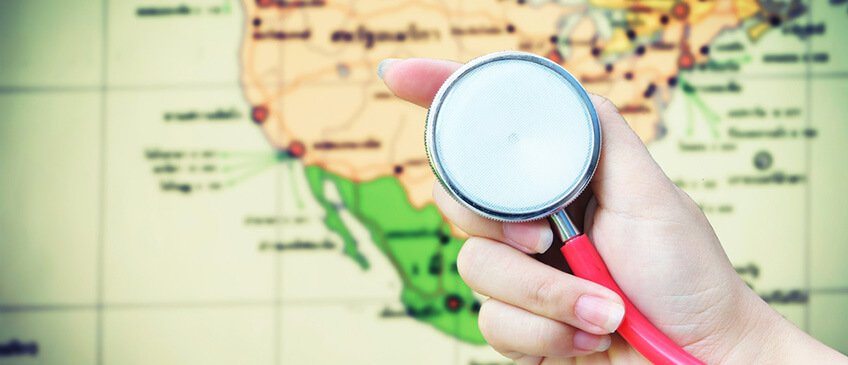 How to Transfer Your Occupational Therapist License to Another State
When you study to qualify for an occupational therapist license, every state will have unique requirements. These conditions are small enough that you won't have to do anything drastically different to receive certification. At the same time, they do mean that every state has a transfer process. Depending on where you go, the time it takes to move will depend on your verifications, the score you received from The National Board for Certification in Occupational Therapy (NBCOT) exam, and whether you need to provide transcripts or continuing education units (CEU).
Your Verifications
When you transfer to practice occupational therapy in a new state, most require you to provide the verification for every license held – expired or not. Each state you practice in needs its own form. Typically, your new state provides the documentation. Occupational therapy boards in your previous states can provide proof of verification if you send the request to their mailing address with the appropriate fee, which varies by state.
NBCOT Scores
Every state needs a copy of your NBCOT score when you move in. Unlike the verification process, you can do this online by simply filling out a form and paying a fee through the NBCOT website. While transferring verification and other information can take up to five or six weeks, the score report only takes 15 days to follow through.
CEU
Some states require a CEU for an occupational therapy transfer. All will specify where to input the appropriate information in the application form. As of right now, these states include:
Alabama

Alaska

Arkansas

Florida

Idaho

Maine

Mississippi

North Dakota
School Transcripts
If the board of your new state asks for a transcript, you need to get the information directly from your old school. If you happen to have a copy of your transcript from an earlier transfer, the board will not accept it. Keep in mind that some schools charge their alumni for sending out these forms and that sometimes the form is not always forwarded to the right board. Make sure you have all the right information prior to confirming your request.
Some states – like Alabama and Wyoming – only take a week to finish the transfer process, while others like Louisiana and Wyoming take ten. For individual state information, you can visit the American Occupational Therapy Association website. If you're still looking for a new setting for your career, take a look at our available occupational therapy jobs.